The bathroom is one of the most important rooms in any home, and is made up of many small parts that bring the entire room together. One such feature is the bathroom vanity. This is often the first thing that guests will see when they enter your bathroom, so it's important to make sure that it reflects your personal style. There's no need to settle for a boring, drab bathroom vanity. With a little creativity and effort, you can easily turn it into a stylish and functional focal point in your bathroom. Here are some bathroom vanity remodel ideas to get you started:
Give It a New Coat of Paint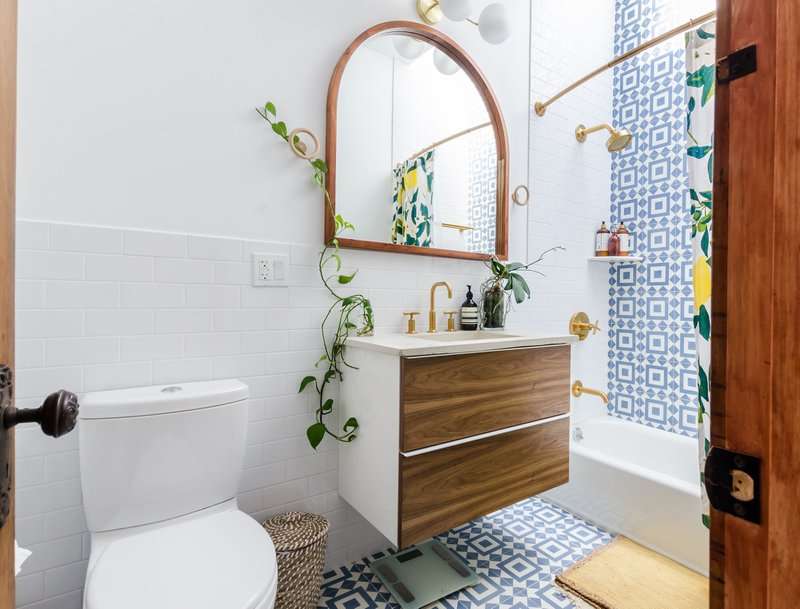 For a quick and easy way to refresh your bathroom vanity. Just pick out a new color that you love, and give it a few coats of paint. If you want something really unique, you could even try painting it in a pattern or design. You would be surprised at how much of a difference a fresh coat of paint can make on the overall look of your bathroom vanity.
Add Some New Hardware
Another quick and easy way to update your bathroom vanity is to switch out the hardware. This includes things like the knobs, drawer pulls, and even the faucet. Just changing out these small details can really give your vanity a whole new look. You can find new hardware at any home improvement store, or even online. Just make sure that you get the right size and style for your specific vanity.
Change Up the Mirror
The mirror is another key component of any bathroom vanity. If you're looking for a more unique look, then try swapping out your plain mirror for something with a bit more personality.
You could go for a decorative mirror, or even one that has built-in shelving. Mirrors are easy to find and relatively affordable, so this is a great way to change up the look of your bathroom vanity without breaking the bank.
Add Some Greenery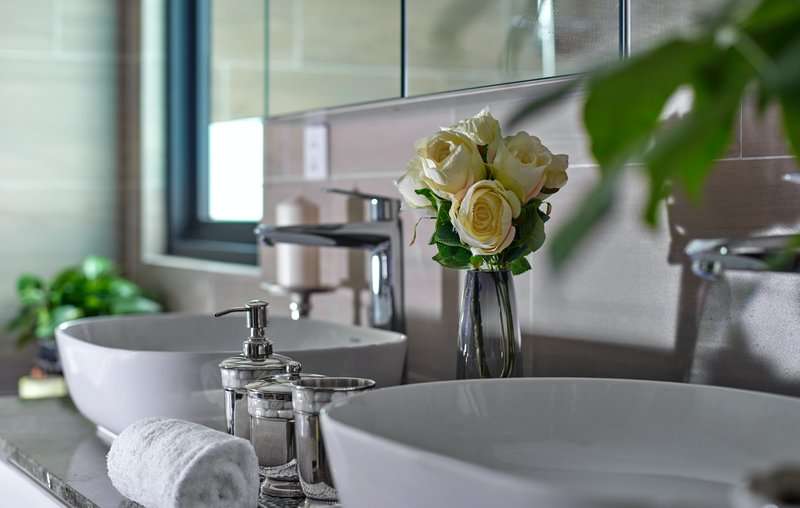 One trend that has been growing in popularity lately is adding greenery to your bathroom decor. This can be anything from a small succulent to a potted plant. Not only will this add some life to your space, but it can also help to purify the air. Just make sure that you choose a plant that thrives in humid conditions, as most bathrooms tend to be quite damp.
Install New Countertops
If your bathroom vanity is looking a little worse for wear, you may want to consider installing new countertops. This can completely change the look of your vanity, and give it a fresh, new appearance. There are a number of different materials to choose from, so you can find something that fits your style and budget. Installing new countertops can be tricky, so this is a job that's best left to a professional.
Replace the Sink
If you really want to give your bathroom vanity a makeover, you could replace the sink. This is a more involved project, but it will definitely make a big impact. You can find new bathroom sinks in a variety of styles and materials. Just make sure that you choose one that will fit the existing hole in your vanity. Replacing the sink is also a good opportunity to update the faucet if it's looking a little dated.
Do You Want to Give Your Bathroom Vanity Remodel a Go?
These are just a few ideas to get you started on your bathroom vanity remodel. With a little creativity, you can easily transform this essential piece of furniture into something truly unique. So don't be afraid to experiment until you find something that you love.
A bathroom vanity remodel is a small project that is a good way to dip your toes into a home remodel. It won't affect the functionality of your bathroom, but it can give the space a fresh new look.
If you're ready to give your bathroom a new look, then Kitchen and Bath by Zeus can help you get started. We offer a wide variety of bathroom remodel services that can help you get your space exactly how you want it. Reach out to us through any of our contact channels and let's get your remodeling project started today!