A kitchen is the heart of the home. It is where we cook, eat, and gather with family and friends. And a well-maintained kitchen can make your home pleasant and inviting. So when it comes to remodeling your kitchen, there are a few things that you should know.
Remodeling Your Kitchen: What Are Your Goals?
What Are Your Budget Constraints?
What Type of Cooking Do You Do Most Often?
How Much Space Do You Have?
What Are Your Goals When Remodeling Your Kitchen?
Remodeling your kitchen can be a costly and time-consuming project, but it can also be a pleasurable experience if you have a clear goal in mind. So take the following into consideration.
Before beginning any remodeling, make sure to calculate the total cost of your project and match that budget to the level of renovation you want.
After narrowing down your options, take into account your personal style and preferences when choosing fixtures and appliances.
Finally, be patient while the work is being completed. A well-done kitchen renovation can turn out beautifully if planned and executed carefully.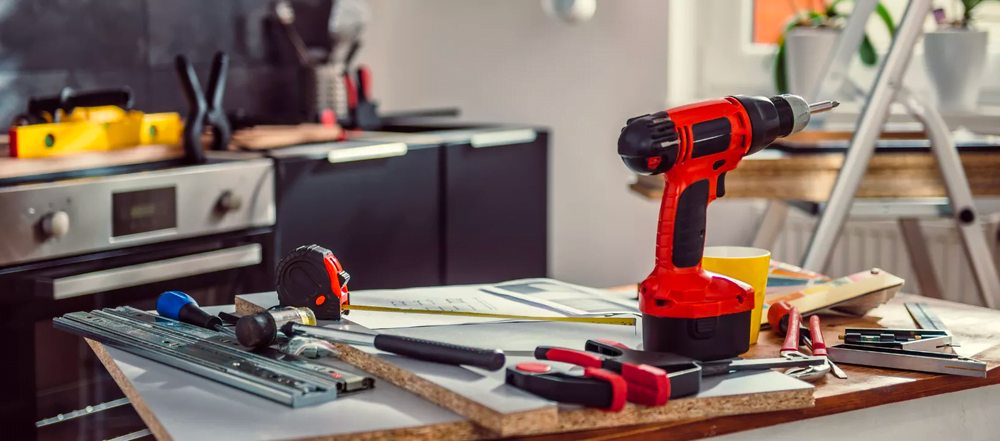 What Are Your Budget Constraints When It Comes to Remodeling Your Kitchen?
Another consideration when remodeling your kitchen is how much money you can afford to spend. Just because you want a new piece of cookware or an updated countertop doesn't mean you need to spend a fortune. There are many affordable and easy ways to update and upgrade your kitchen without going overboard.
When it comes to kitchen remodeling, budget is always a major factor. However, there are ways to get around spending too much without sacrificing the quality of your new kitchen.
For instance, you can consider using inexpensive cabinetry or flooring options that still look high-quality.
You can also opt for simpler designs and fewer features, which will keep your costs down while still providing you with all the cooking essentials you need.
Ultimately, it's important to take into account your specific needs and wants when deciding on a budget for your kitchen remodel.
So when remodeling your kitchen, keep these factors in mind:
What type of cabinets are available? Do you want standard cabinets or custom cabinetry? How much are they likely to cost?
Do you want updated appliances or vintage pieces? Are they likely to cost more than regular appliances?
How many doors and drawers do you need? Do you need all the shelves in the cabinet? Do you want an island in your kitchen? All of these decisions will affect how much money you spend on your project.
What Type of Cooking Do You Do Most Often?
If you primarily cook meals on the stove top or in the oven, a traditional kitchen remodel may not be necessary. However, if you frequently prepare meals in the microwave or use a lot of convenience foods, a kitchen remodel may be necessary to create more space for cooking. In addition, if you entertain often and want to accommodate large groups in your kitchen, a remodel may be necessary to increase space.
Traditional kitchens are often more expensive than contemporary kitchens but tend to be larger and accommodate more people. So how big is your kitchen currently? Will expanding it add any value other than additional square footage? If not, maybe reconsider whether a full remodel is necessary.
If you have questions when it comes to remodeling your kitchen, don't hesitate to ask!
How Much Space Do You Have?
If you are planning on remodeling your kitchen, you will likely need to take into account the size of the room. Generally speaking, kitchens range in size from around 10 feet by 18 feet up to approximately 20 feet by 30 feet. It is important to remember that not all of these spaces will be able to accommodate every type of kitchen remodel.
When estimating how much space you will need, it is also helpful to think about what appliances and features you would like to include in your new kitchen. Some popular features include a dishwasher and a range or oven. Additionally, depending on the style of your kitchen, it may be useful to have counter space for cooking and eating as well as a sink area in which to wash dishes.
Now Get the Help That You Need!
A kitchen remodel can be a great way to update your home. By taking the time to plan out what you want and how much money you can afford to spend, you can make the process much easier. So it is important to consult with a professional contractor to plan your project carefully.
When choosing a contractor or designer for your project, it is necessary to interview several professionals so that you can get an idea of what is available and what might fit your needs best. Now see how we can build the kitchen of your dreams!
So when it comes to remodeling your kitchen, be sure to consult with an experienced contractor to ensure that your project goes smoothly and that all the necessary permits are obtained. Now tell us about your project by sending us a message.