Are you looking to remodel your bathroom, but don't know where to start? Installing a new bathroom is no small job, and it's important to hire the right contractor for the job. Finding professional bathroom installers near you can be overwhelming, and it's hard to know who to trust. You may be asking yourself, "How to find the best bathroom installers near me?" Luckily, this blog post is here to help!
In this blog post, we will be discussing tips and tricks for finding professional bathroom installers near you, so you can start your bathroom remodeling project with confidence!
Tips For Finding The Best Bathroom Installers Near Me
What To Look For In Professional Bathroom Installers Near Me?
When it comes to the important task of installing a bathroom, it's important to find the right professional for the job. After all, a bathroom is one of the most integral parts of any property, and installing it correctly is essential for its function and longevity. But where do you start when it comes to finding the best bathroom installers near you?
Here are some tips on what to look for in a professional bathroom installer:
Experience – Professional bathroom installers should have plenty of experience with bathroom installations. Ask to see previous examples of their work to gauge the quality of the installation.
Reputation – Make sure to read customer reviews and check the bathroom installer's ratings. This will tell you more about their capabilities and whether they come highly recommended by others.
Quality Products – Professional bathroom installers should be able to source and install high-quality bathroom products to ensure your bathroom will look and function as it should. Ask to see sample products they work with before making your decision.
Quality of Services - Be sure to do your research about the quality of services offered by any prospective installer you're considering. Make sure to read up on reviews from past customers and ask for references from any of your friends or family who may have used their services in the past.
Availability - It's important to find out how available and flexible the bathroom installer is. Will they be able to accommodate your needs in terms of scheduling and availability?
Licensing and Insurance – When it comes to any type of installation, it's important to make sure the bathroom installer is fully licensed and insured. Check their credentials to ensure there won't be any issues.
Pricing – Make sure to get multiple quotes from different bathroom installers so you can compare and find the best value for money. Ask them to break down the cost of labor and materials as well as any warranty on the work provided.
By keeping these tips in mind, you'll be sure to find the best professional bathroom installers near you. Carefully consider your options, and soon you will be rejoicing in your newly designed bathroom!
Searching For Professional Bathroom Installers Near Me Just Got Easier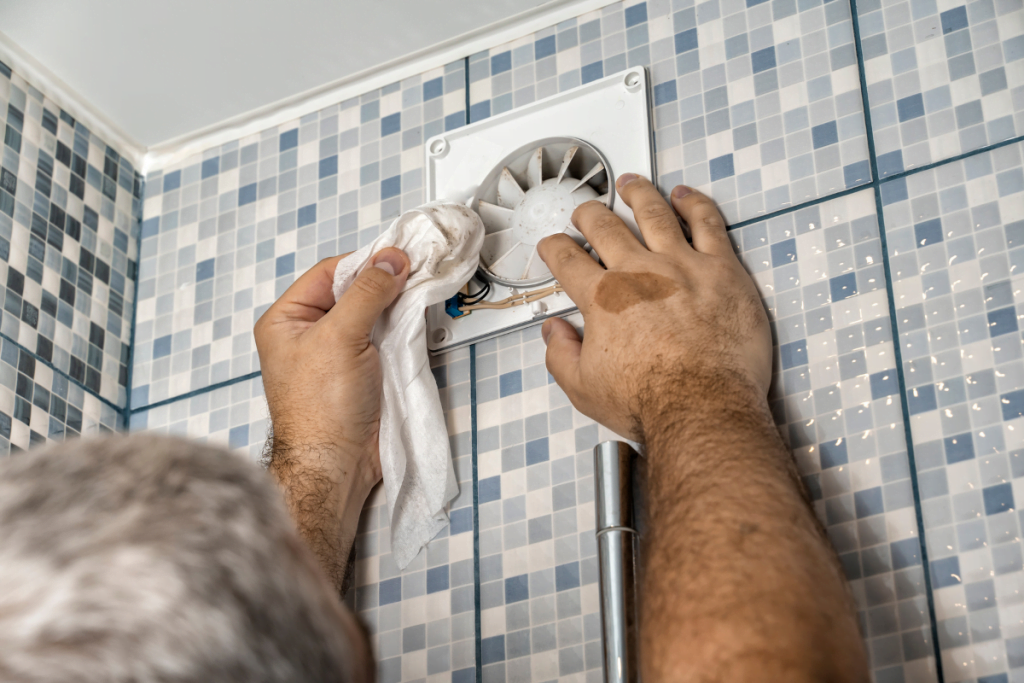 If you're looking for a reliable bathroom installer near you, it can be difficult to know where to start. With so many companies offering this service, it can be a challenge to find the right fit for your installation needs. Fortunately, there are some effective tips and tricks for locating the perfect professional bathroom installer near you.
The first step is to do your research. Get online and start looking for reviews and testimonials of local contractors. Compare their services and make sure they have the experience and expertise needed to do the job properly. You should also look into their certifications, as well as any special discounts they may offer.
Another useful tip is to reach out to your friends and family. Ask them if they can recommend any professional bathroom installers in the area. They may have had a good experience with someone they can direct you towards.
You should also use online tools, such as search engines and directories. This will allow you to find all the available professionals in your area and compare them quickly. Just be sure to narrow down your search and check out legitimate sites that have verified information about the installers.
Finally, don't forget to contact the installers directly. Set up some phone calls or emails with the installers to ask about their credentials and skills. This will help you get a better understanding of the type of service they offer and whether they would be a good fit for your project.
By following these tips and tricks, you can locate the right professional for your bathroom conversion project in no time and ensure that it is done right.
Hiring Bathroom Installers Near Me Has Many Benefits
The benefits of working with local bathroom installers can go far beyond just convenience. From cost savings to expertise, partnering with a company located close to you can provide several advantages that are worth considering if you are looking for professionals to help with your bathroom installation project.
First, having someone who is local will make communication much easier. Projects such as bathroom installation often require multiple visits, materials pick-ups, and check-ins. Working with a team or individual from your own region can make it simpler to keep in touch and better ensure that the job runs smoothly from start to finish.
Local installers can also be a great source of knowledge. From understanding local building codes to knowing the best sources for materials, working with someone familiar with the area can save you time and money in the long run.
Finally, local installers can provide more personalized service. It's likely that they have relationships with suppliers in your area, which can lead to discounts and other benefits. Plus, their familiarity with the area may mean they are better able to recommend cost-effective solutions tailored to your particular needs.
At the end of the day, partnering with bathroom installers near you can offer significant advantages. That being said, it's important to compare a few different companies and ask plenty of questions to get the best value and service possible.
Questions To Ask Potential Bathroom Installers Near Me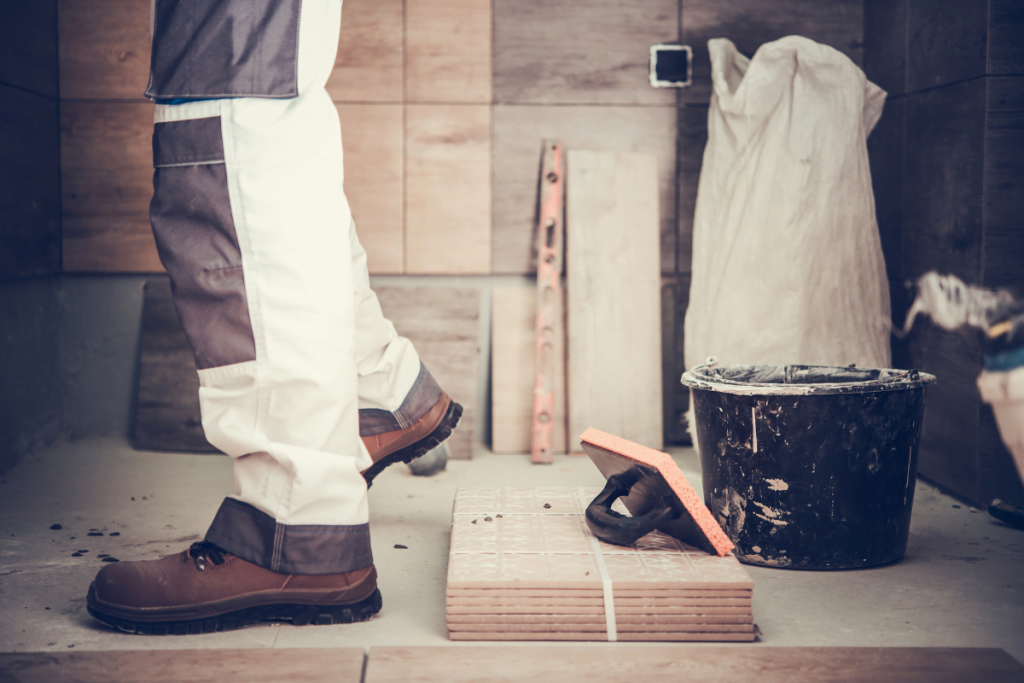 It's time to bring your bathroom up to date with the help of a professional installer, but you're not sure who to hire. There are a few different ways to find installers near you, but it's important to understand what you need to ask potential installers before you make a decision. Knowing the right questions to ask can help you find the perfect installer and ensure your project is completed successfully.
Here are some things you should ask any potential bathroom installers near you:
How long have you been in business? The longer a company has been in existence, the more likely they are to be experienced, knowledgeable, and reliable.
Do you have references you can provide me? Ask for references from previous clients who can vouch for the quality of their work.
Are you licensed and insured? Proper licensing and insurance will protect both you and the installer, so make sure these are in order.
What kind of installation services do you offer? Not all installers are trained in the same techniques, so make sure you understand the type of services they offer.
Can I see examples of completed projects? Seeing visual proof of their work can help you get an idea of their design capabilities and the quality of their craftsmanship.
These are just a few questions you should ask as you search for the right bathroom installers near you. Doing your due diligence upfront will save you time and money in the long run, so don't be afraid to ask questions and make sure you're getting the best possible service.
Tips For Choosing The Right Bathroom Installers Near Me For My Project
Installing a new bathroom in your home is a big undertaking, and it's important to find the right professional for the job. Whether you're looking for bathroom installers near you or elsewhere, here are some tips to help make sure your project goes as smoothly as possible.
Finding the perfect bathroom installer for your project requires research. Start by making a list of potential installers in your area, and narrow it down through online reviews, references from friends, and interviews with each candidate. When you do finally settle on one, be sure to confirm that they are fully licensed and insured, as well as experienced in the specific type of work you need to be done.
Once you've found a qualified professional, it's time to discuss the specifics of your project. Make sure you clearly communicate your expectations and that all of the necessary materials are included in their quote. It's also important to remember that you're making an investment in your home, so don't be afraid to ask questions and voice any concerns you may have.
Finally, don't forget to review the payment structure before you sign a contract. Knowing how much each stage of the project will cost, and when payments are due, will help you plan better and avoid future financial headaches.
By following these tips and tricks, you can feel confident that you've chosen the best professional for your bathroom installation needs. With the right contractor, you'll be enjoying your new bathroom in no time!
Here are more tips for hiring a bathroom remodeling contractor.
Wrapping Up The Search For Professional Bathroom Installers Near Me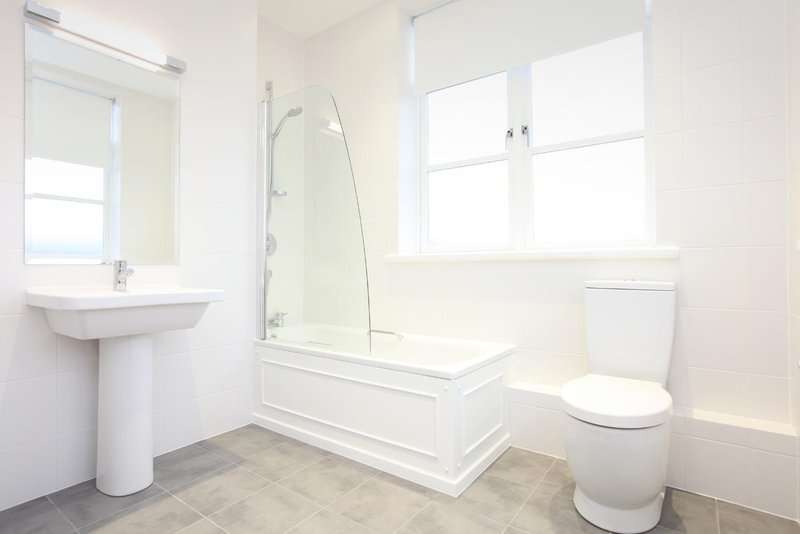 By considering the factors discussed in this guide, you should now have the information necessary to make an informed decision when selecting a professional bathroom installer near you. No matter what route you decide upon, remember that the most important factor is to find someone who has the experience and knowledge to deliver results you'll love. With the resources at your disposal, finding professional bathroom installers near you should now be a breeze.
If you're searching for reliable bathroom installation services from a professional, reach out to Kitchen and Bath by Zeus. Here, we understand the importance of bathroom installation services being carried out correctly and on time. Our expert staff will take the time to discuss and review your renovation goals, ensure that the outcome meets your standards, and provide advice and guidance along the way.
We are proud to be one of the premier bathroom installers in the Atlanta region, and we strive to make every project turn out exactly as our clients envisioned it. From simple upgrades to complete bathroom transformations, we have the experience and expertise to deliver the kind of results you deserve.
This time, you no longer have to ask yourself "How to find the best bathroom installers near me?" Simply contact us today to get started on your next bathroom project. Send us your questions and our remodeling experts will call you promptly after filling out the form to schedule your consultation!