Nothing is more fulfilling than owning your own home, a place you and your loved ones can call your own. Your kitchen cabinets are an essential part of your kitchen, and over time, you may need to figure out how to replace kitchen cabinet doors in your home.
Replacing your kitchen cabinet doors can be a daunting task, but with a little help from the professionals at Kitchen and Bath by Zeus, you can get the job done quickly and easily with little fuss. Here are a few tips on how to replace kitchen cabinet doors professionally:
Why Do You Need to Replace Your Kitchen Cabinet Doors?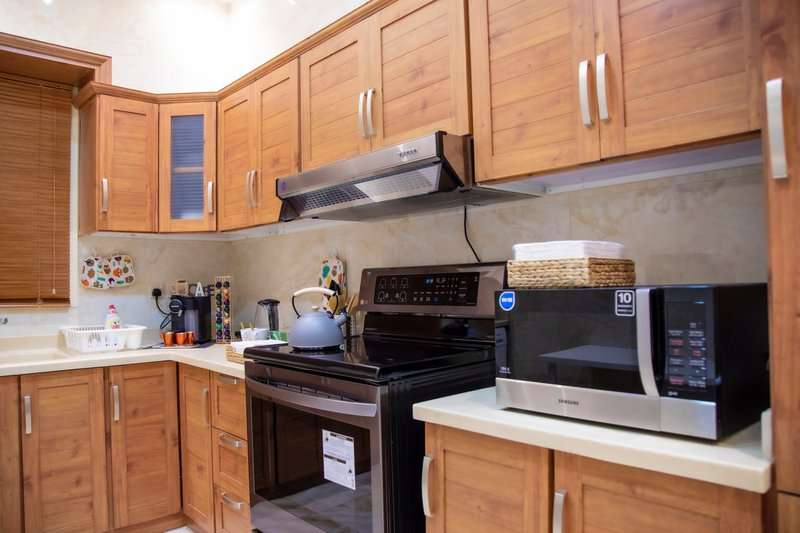 Before you begin replacing your kitchen cabinet doors, you have to identify whether or not your cabinet doors need replacing. Here are some of the most common reasons why homeowners need to replace their cabinet doors, including:
Warping or Cracking: Over time, your cabinet doors may warp or crack due to humidity changes or wear and tear, which is common in the kitchen because of cooking appliances. If your doors are warped or cracked, they will not close properly, which can lead to issues with pests or water damage.
Fading: Sunlight can fade the finish on your cabinet doors over time, which can cause them to start looking dull and dated.
Staining: If your cabinets are made of wood, they may start to stain over time from spills or grease splatters. These stains can come from your daily cooking activities, or if you have any children or pets that like to play around your cabinets.
You're Looking to Update Your Kitchen's Style: Sometimes, you may just want to update the style of your kitchen without doing a complete renovation. Replacing your cabinet doors is a great way to change up the look of your space without breaking the bank.
How to Replace Kitchen Cabinet Doors
Once you have decided that you need to replace your kitchen cabinet doors, the next step is to lay down the foundation and get started on the project.
Remove the old doors: The first step in replacing your kitchen cabinet doors is to remove the old ones. You will need to use a screwdriver to remove the screws that hold the door in place. Once the screws are removed, gently pull the door off of its hinges. Be careful not to damage the door or the cabinet itself as you remove it.
Measure the new doors: Once you have removed the old doors, you will need to take exact measurements of the new doors to make sure they will fit properly.
Install your hinges first: Once you have your new doors and hinges, you will need to start by installing the hinges. Hinges are usually sold in pairs, so make sure you have enough for all of your doors. To install the hinges, simply line them up with the holes in your door and screw them into place.
Attach the new doors: Once the hinges are installed, you can attach the new doors to the cabinets. Start by holding the door up to the cabinet and then use a screwdriver to screw the door into place. Make sure that the screws are tight so that the door doesn't come loose over time.
Attach the knobs and handles: When the cabinet doors are secured, attach the knobs or handles to its exterior. Like the hinges, you have to double-check to make sure that they are screwed in tightly enough to be secured.
Additional Tips to Guarantee a Successful Cabinet Door Installation
Now that you know the process of installing your cabinet doors, here are a few additional tips to keep in mind to help make sure that your cabinet doors are installed successfully.
Measure Twice, Cut Once: When measuring for new cabinet doors, be sure to measure twice and cut once to avoid any errors. It is also important to measure the space inside your cabinets to ensure that the new doors will fit properly. Lack of proper measuring can cost you time and money in the long run, which is the last thing that you want, so it doesn't hurt to check twice.
Choose the Right Material: There are a variety of materials that can be used for cabinet doors, including wood, laminate, and glass. Be sure to choose a material that will complement the style of your kitchen and match the rest of your cabinetry.
Hire a Professional: The easiest way to guarantee a successful cabinet door replacement is by hiring a professional to handle this for you. This is especially true if you don't have a lot of experience with home handiwork, or aren't comfortable with your abilities regarding this.
If you're interested in hiring a professional to replace your kitchen cabinet doors, Kitchen and Bath by Zeus would be more than happy to help you out. Get started with your kitchen cabinet installation by requesting a consultation through our contact page, and we can discuss this today!