Do you want to update your kitchen on a budget? Then you're in the right place. With these 7 insider tips, you'll learn how to save money on kitchen remodel.
Home remodeling is a great way to spruce up any living space and the kitchen is no exception. Not only does it add value to your home, but it also allows you to make your kitchen into a more functional and stylish space. But, unfortunately, it can also be expensive. However, with the right amount of planning and preparation, you'll be able to create the kitchen of your dreams without breaking the bank.
From examining your budget to shopping around for the best deals, remodeling your kitchen can be an affordable endeavor. So here are some strategies to keep in mind that don't involve sacrificing quality or style. If you're ready to find out how to save money on kitchen remodel, stay tuned!
How To Achieve Your Dream Kitchen Without Spending A Fortune?
Assess Your Needs
When planning a kitchen remodel, assessing your needs is a must. Knowing what your budget, timeline, and goals are will help you make informed decisions when it comes to getting the most out of your kitchen remodel project. To ensure you can save money on kitchen remodel, here are the key steps you should take to assess your needs:
Set a budget: Before you start shopping for materials and appliances, set a realistic budget for your remodel. You want to make sure you can afford all the supplies and tools you'll need for the project.
Establish a timeline: Once you've set your budget, take a look at how long your kitchen remodel project will take. This is important for scheduling contractors and delivery of materials.
Identify the desired end result: What do you want to accomplish with your remodel? Do you want to create a more functional space? Are you looking to upgrade the appliances? Are there any features you'd like to add, such as an island? Establishing your end goal helps you plan for the right materials and labor.
Measure your existing space: Take a measurement of your kitchen to plan for any changes. This will also help you understand what can and can't fit in the room.
Consider the layout: Think about how you'd like to arrange your kitchen. Think about the functionality of the space. Consider which appliances and features should go where, as well as where you want the plumbing and electrical outlets to be located.
With a thorough assessment of your project, you can ensure you are making the right decisions and setting yourself up for a successful kitchen remodel.
Compare Materials And Prices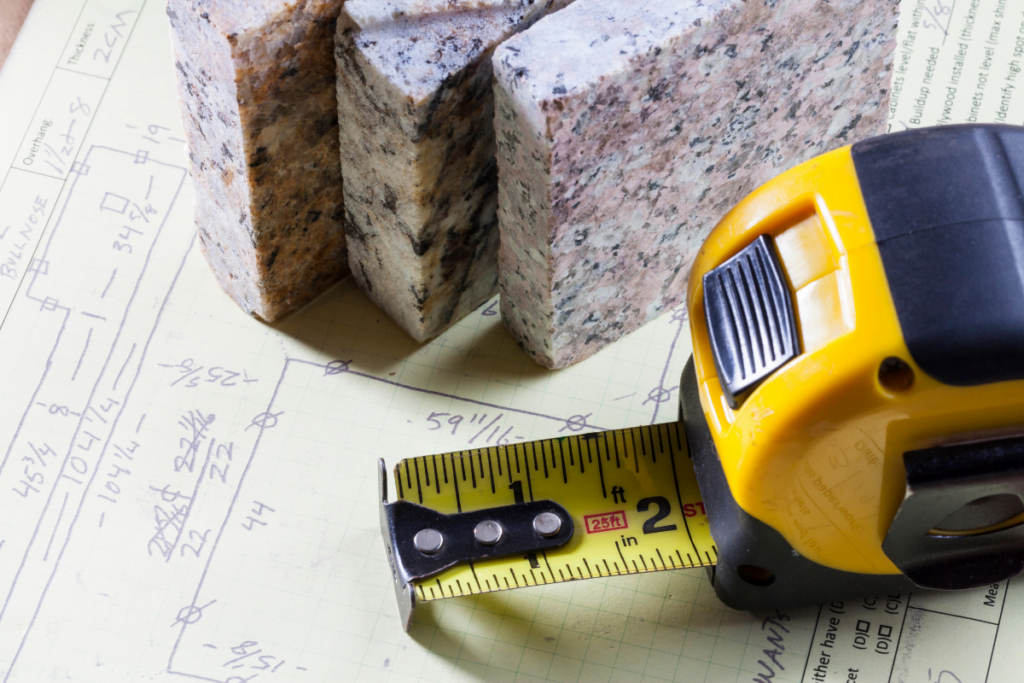 When planning a kitchen remodel, one of the most important decisions that you will have to make is what materials to use. Different materials come with different price points, and it is important to compare your options to find the one that is most suitable for your budget. So here are the factors to consider when comparing materials and prices to save money on kitchen remodel:
Durability: How long will the material last? Can it withstand wear and tear over time?
Cost-effectiveness: Is the material reasonably priced relative to its quality? Does the material offer a good value-for-money proposition?
Maintenance: How often will you need to clean and/or maintain the material? Does the material require special cleaning products or tools to keep it in good condition?
Aesthetics: Does the material fit in with your design aesthetic? Does the material offer a range of colors, textures, and finishes to choose from?
When comparing materials and prices, it is important to take all of these factors into account. For example, if you are looking for a material that is durable and cost-effective, you should consider materials such as stainless steel or composite wood. On the other hand, if aesthetics is the most important factor for you, materials such as ceramic or quartz may better suit your needs.
Do It Yourself Where Possible
You don't have to break the bank to make your remodeling dreams come true. With the right tips and know-how, you can save money on kitchen remodel projects. So here are tips to get you started:
Paint cabinets: Transform the look of your kitchen by repainting your cabinets. Choose a fresh color that complements your style, and add new hardware for a modern touch.
Update backsplash: Give your kitchen a facelift by replacing or installing a trendy backsplash. Whether it's classic subway tiles or mosaic patterns, a new backsplash can instantly breathe life into your space.
Upgrade lighting: Enhance the ambiance and functionality of your kitchen by updating the lighting fixtures. Swap out old, dull lights for energy-efficient options, or incorporate stylish pendant lights to illuminate your workspace.
Replace countertops: If your budget permits, consider replacing your countertops for an impactful change. Opt for cost-effective materials like laminate or explore deals on natural stone or quartz to add both durability and elegance to your kitchen.
Install new sink and faucet: Upgrade your kitchen's functionality by replacing the sink and faucet. Choose a modern design that matches your kitchen's aesthetic and make sure to consider features like a pull-down sprayer or touchless operation for added convenience.
When embarking on a DIY kitchen remodel, always prioritize safety and consult professional advice when necessary.
Shop Around For Deals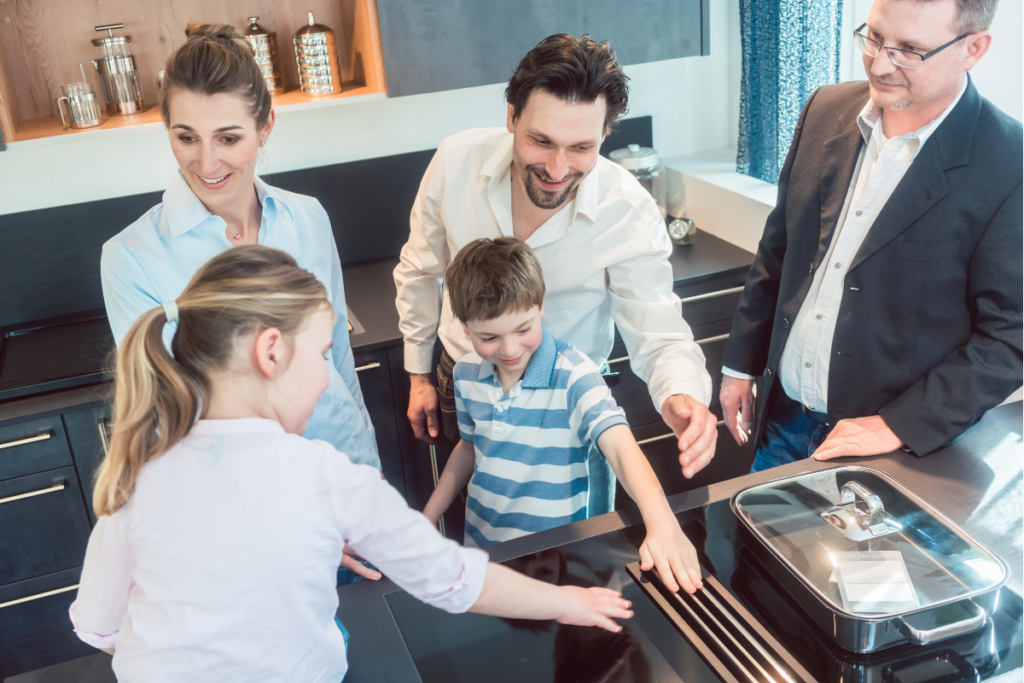 Savvy shoppers know that shopping around for deals is key to saving money on any purchase. When it comes to remodeling a kitchen, it pays to shop around for the best deals. So here are other tips to help you save money on kitchen remodel:
Compare prices: Take the time to research and compare prices from different suppliers for materials such as cabinets, countertops, and appliances. Look for discounts, seasonal sales, or clearance offers that can help you save money without compromising quality.
Utilize online marketplaces: Explore online marketplaces and websites that offer home improvement products at discounted prices. These platforms often have deals and promotions, allowing you to find affordable options for items like lighting fixtures, sinks, and faucets.
Visit local home improvement stores: Check out local home improvement stores and browse their clearance sections or "scratch and dent" areas. These sections often have discounted items that are still in good condition, providing an opportunity to save on your kitchen remodel.
Attend trade shows or expos: Attend trade shows or expos dedicated to home improvement or kitchen remodeling. These events often have vendors offering special discounts and exclusive deals. It's a great way to find unique products and potentially negotiate better prices.
Take advantage of seasonal sales: Keep an eye out for seasonal sales, such as Black Friday or end-of-season clearances. Many home improvement retailers offer significant discounts during these periods, making it an ideal time to purchase appliances, flooring, or other kitchen remodeling essentials.
Remember, while shopping around for deals is important, ensure that you prioritize quality and find reputable suppliers to ensure a successful and long-lasting kitchen remodel.
Reuse Existing Materials
Reusing existing materials is a great way to save money on kitchen remodel. Not only will it reduce the cost of materials, but it can also reduce the time and cost of labor involved in a kitchen renovation. So here are tips to help you reuse existing materials in your kitchen remodel:
Try to reuse cabinets and countertops: Cabinets and countertops are often the most expensive and time-consuming part of a remodel. Reusing existing cabinets and countertops can help you save money and time.
Check for unused materials: If you're remodeling an older kitchen, it's possible that some of the materials are still in good condition. Check for unused materials, such as trim, cabinet doors, and knobs, that can be reused in the remodel.
Salvage and repurpose tiles: If your kitchen has tile flooring or a backsplash, carefully remove and salvage any intact tiles. Clean them up and reuse them in different areas of your kitchen or repurpose them for DIY projects, such as creating a mosaic design or a decorative wall art piece.
Restore and refurbish appliances: If your appliances are still in good working condition but look worn, consider refurbishing them instead of buying new ones. Apply a fresh coat of paint or use stainless steel films to rejuvenate their appearance. This can save you money while still achieving a modern look for your kitchen.
By reusing existing materials, you can reduce waste, add a unique touch to your kitchen, and save money on kitchen remodel. Just ensure that any structural or safety concerns are properly addressed before reusing certain elements.
Consider Second Hand Options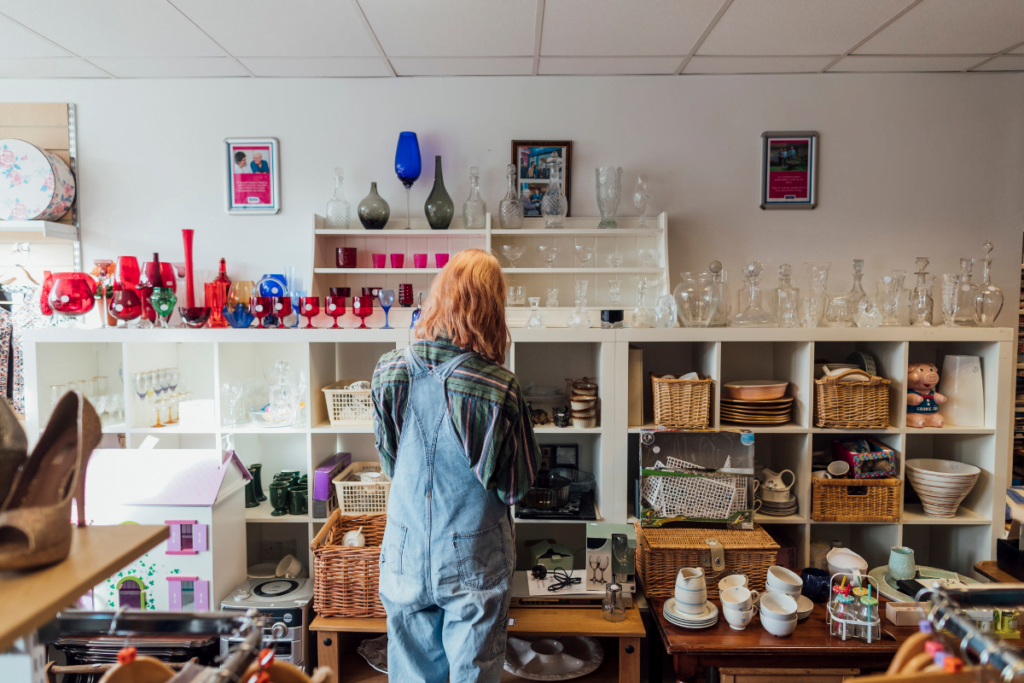 One of the best ways to save money on kitchen remodel is to consider second-hand options. This is a great way to get high-quality items for a fraction of the retail price. So here are some tips to help you find a great deal on second-hand items for your kitchen:
Visit local salvage shops: Local salvage shops are a great way to find unique materials that can be used in your kitchen remodel. Many salvage shops specialize in salvaged and reused materials, and you can find a variety of items, from cabinets and countertops to appliances and fixtures.
Shop online for used materials: Online shopping sites such as eBay and Craigslist are great sources for used materials. You can often find cabinets, countertops, and appliances for a fraction of the cost of new materials.
Ask friends and family: Don't be afraid to ask your friends and family if they have any kitchen items they're not using anymore. People often upgrade their kitchens and may be willing to part with items for a fraction of what they paid.
Look for gently used: Be sure to look for gently used items. If you're buying something second-hand, you want to make sure it's still in good condition so you don't need to make extra repairs.
Buy in bulk: If you're buying more than one item, consider buying in bulk. A lot of second-hand stores offer discounts when you buy multiple items.
Negotiate prices: Don't be afraid to negotiate prices when you're shopping for second-hand items. Many vendors are more than willing to come down on the price if you're buying multiple items.
Wait for the sales: Sign up for email notifications from your favorite second-hand stores and flea markets. This way, you'll know when they have special sales or deals. It's also a good idea to follow them on social media since they often post specials and discounts.
By considering second-hand options for your kitchen remodel, you can save significant money on high-quality items. With a bit of research, you can find great deals on the perfect items for your kitchen remodel project.
Get Expert Help When Needed
When it comes to remodeling a kitchen, deciding to get expert help can be a great way to save money. If you're looking to remodel your kitchen, here are seven reasons to consider getting professional help:
Professional knowledge: Professional contractors have extensive knowledge about kitchen remodeling. They will be able to provide you with a detailed plan to ensure that the final product looks as great as possible.
Time-saving: Expert contractors will be able to complete the project much faster than if you were to do it yourself. This will save you time and money in the long run.
Quality parts and materials: Professional contractors have access to high-quality parts and materials that will be able to last for years. This will ensure that your kitchen remodel looks its best for a long time.
Design expertise: Professional contractors will be able to bring their expertise to the table and help you create a design that fits your unique style.
Cost savings: Professional contractors usually have access to discounts and special deals on materials and labor. This can save you money on the overall cost of the kitchen remodel.
Professional installation: Professional contractors can provide expert installation, which will ensure that the work is done correctly and safely.
Durability: Professional contractors have experience in using high-quality materials that will last for years. This will ensure that your kitchen remodel will last for a long time and remain looking great.
By working with an experienced contractor, you can save money on kitchen remodel and even get better results.
Save Money On Kitchen Remodel With Kitchen And Bath By Zeus!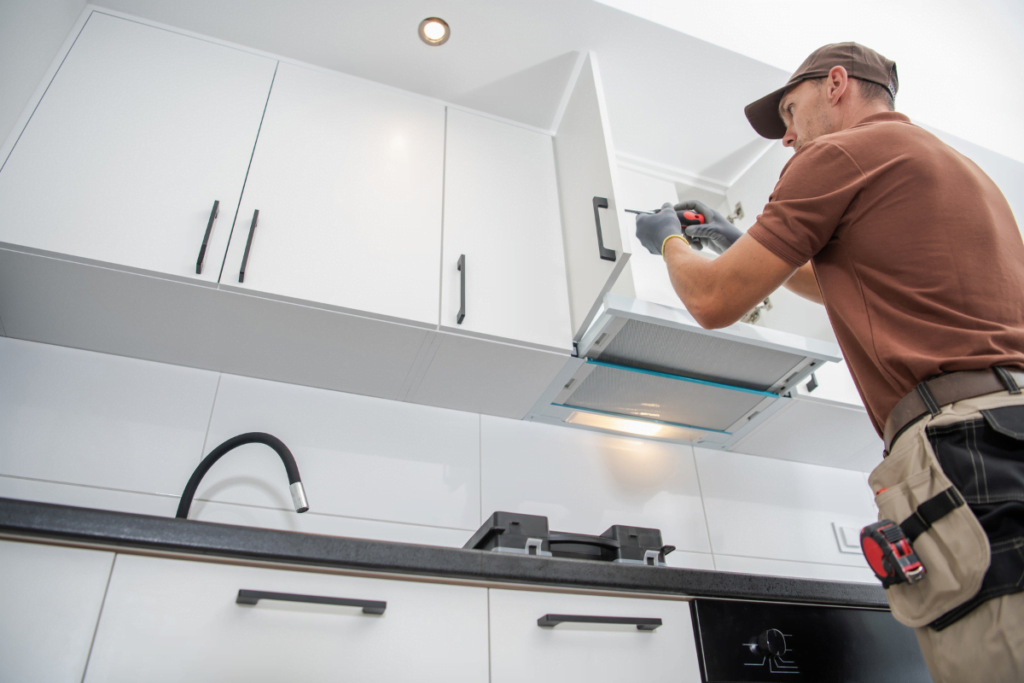 Ready to give your kitchen a stunning makeover and save money on kitchen remodel at the same time? Look no further! Kitchen and Bath by Zeus is here to bring your dream kitchen to life while saving you money.
Our team of experts will work closely with you to design a cost-effective remodel that suits your style and budget. Don't miss out on exclusive deals and expert advice we have to offer! Contact us today to schedule a remodeling consultation and take advantage of our kitchen remodeling and renovation services.
Don't wait any longer to transform your kitchen into a space you'll love. Get in touch now to get started on your money-saving kitchen remodel journey!