When it comes to taking a shower, you want to make sure that you are comfortable and that you have the best possible lighting. And one of the best ways to do this is to install some light fixtures in your bathroom. So in this post, we will show you some shower lighting ideas. We hope that these ideas will help you decide what to choose for your bathroom.
There are a lot of different types of light fixtures that you can choose from. This means that it can be hard to decide which one will work best for your bathroom. So we will discuss the following to help you pick the right one. This will make sure that you are comfortable while bathing.
What Qualities to Look for in Shower Lighting?
Different Types of Shower Light Fixtures
Different Types of Wet-Rated Shower Lighting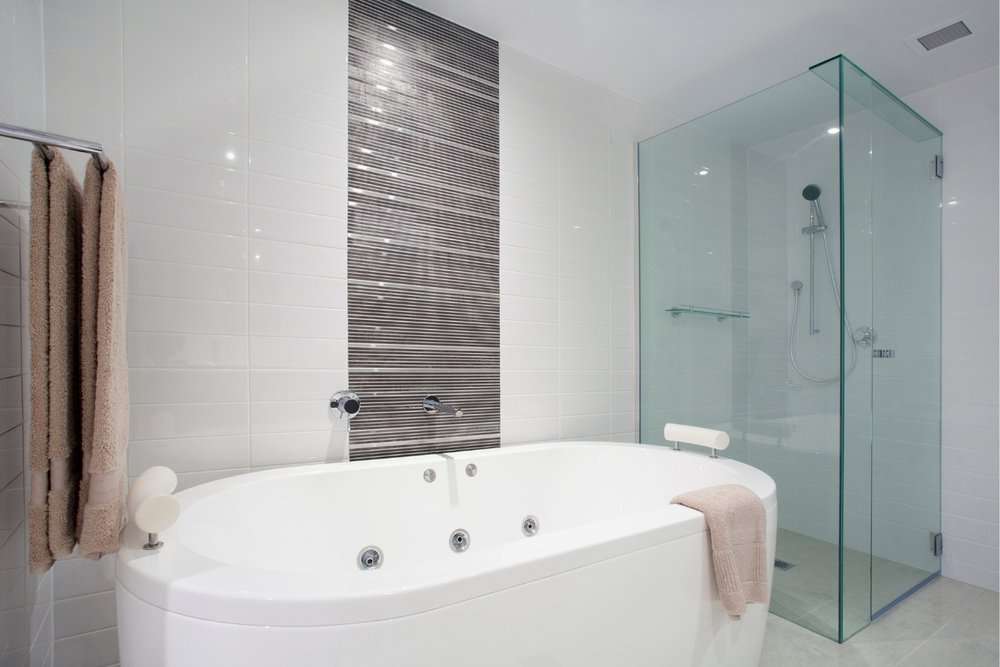 Shower Lighting Ideas: What Qualities to Look For?
Here are the things to consider when choosing shower lighting:
First, you want to make sure that the light is bright and comfortable enough for you to see while you're in the shower.
Second, you want the light to be adjustable so that you can customize its intensity according to your needs.
Finally, you want the light to be portable so that you can take it with you wherever you go.
Shower Lighting Ideas: Different Types of Light Fixtures
Traditional
You can use traditional lights, which can be mounted on the wall or ceiling, or you can install a light fixture that hangs from the showerhead. Whichever type of lighting you choose, it's important to make sure it's appropriate for the space and your needs.
What to remember?
If you're using traditional lights, be sure to choose the ones that are dimmable or adjustable. This way, you can adjust the lighting according to your needs.
If installing a light fixture, make sure it has an appropriate range of brightness so you can see everything in the shower without being too bright or too dark.
And lastly, be sure to choose fixtures that are compatible with your plumbing and shower head.
Wet-Rated
The term "wet-rated" generally refers to fixtures and lighting products that are designed to be used in wet areas such as showers, baths, and washrooms. And there are a few reasons why shower lighting is especially important in these environments.
First of all, it's often difficult to see in wet areas, which can make it difficult for visitors or occupants to safely navigate.
Secondly, water can quickly seep into electrical wiring and up through the fixture itself, causing damage that may not be immediately visible.
Finally, many types of bacteria grow rapidly in moist environments, which can lead to unpleasant smells and other health hazards.
Well-Placed
To ensure that your shower is as relaxing and enjoyable as possible, make sure to choose a light fixture that's well-placed and comfortable for you.
Fixtures placed near the floor or near the head of the shower are more diffused than those in higher locations. This is because water droplets tend to scatter more in lower areas.
Additionally, a light fixture located near a mirror will cast an unwanted shadow on your face and can be distracting.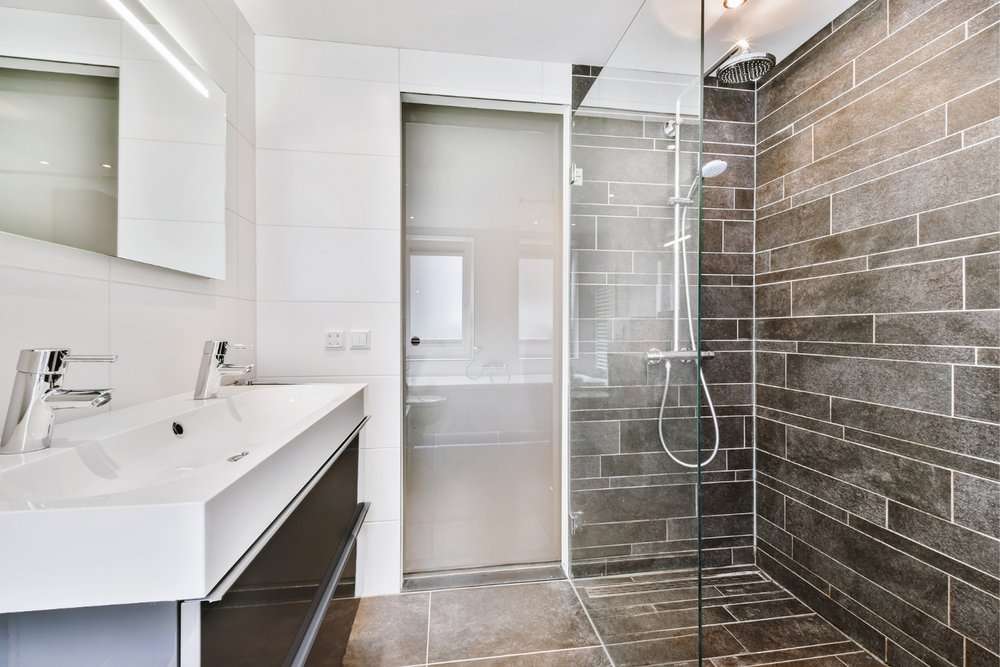 Shower Lighting Ideas: Different Types of Wet-Rated Shower Lighting
Below are the different types of recessed shower lights that are considered "wet-rated."
Fixed
This type of shower lighting offers homeowners a low-cost and easy way to add light to their shower. These lights are typically installed in the ceiling of the shower and come with a variety of features, such as adjustable light levels and waterproofing.
While these lights are typically easy to install, they do require some preparatory work.
First, homeowners will need to remove the existing ceiling tiles or sheet rock and then cut out a hole in the desired location.
Next, they will need to install the light fixture into the hole and attach it to the existing wiring.
Finally, they will need to seal the hole with a layer of caulk or cement.
Low-Profile
This is one of the shower lighting ideas that is perfect for any bathroom. It comes in a variety of finishes and can be installed quickly and easily. It is also energy-efficient, which is why it is a popular choice for new construction or retrofitting.
Gimbal
There are many different types of shower lighting, and it can be difficult to know which one is right for you. Some people prefer bright light to help them see in the shower, while others prefer a softer light that doesn't hurt their eyes. There are also different types of recessed lighting available, including gimbal wet-rated recessed lights.
These lights are designed to stay wet, meaning that they won't corrode over time. They also tend to be brighter than other types of recessed lighting, making them perfect for people who want to see their entire body in the shower.
Ceiling Surface-Mount
If you are looking for a way to spruce up your bathroom without breaking the bank, consider installing a wet-rated ceiling surface-mount shower light. These lights are attached directly to the ceiling and provide a bright, natural light that can be perfect for small or medium bathrooms. Additionally, they are often Energy Star certified, so you can be sure that your energy bill will be lower than usual.
Get Ready for a Bathroom Makeover with These Shower Lighting Ideas
Got a bathroom remodeling or renovation project? Let Kitchen and Bath by Zeus do the job for you!
As the leading remodeling company in Atlanta, we specialize in bathroom conversions. So for more shower lighting ideas to help turn your bathroom remodeling project a reality, simply contact us today.