It is no secret that the reality of doing a bathroom remodel can be very different from the dream you have. Getting your bathroom to look just right can take a lot of research and planning. That's why we've compiled a list of "things I wish I knew before remodeling a bathroom." From figuring out the budget to working with professional contractors, this list will offer valuable advice on the process.
We understand that you also wanted to get the most value for your time and money, so we dug in and did our research to help you avoid costly mistakes. So to make your bathroom remodeling projects as hassle-free as possible, here's what we have discovered about the 7 Things I Wish I Knew Before Remodeling a Bathroom!
Bathroom Renovation Tips
Setting A Realistic Budget
Personally, how to create a realistic budget is one of the things I wish I knew before remodeling a bathroom. By taking the time to do so, you can ensure that your bathroom remodel turns out exactly the way you want it to.
Research Bathroom Remodel Costs: Researching the cost of a bathroom remodel is key to setting a realistic budget. Take into account the cost of materials, labor, and any permits or fees that may be required. Also, be sure to factor in an extra 10-20% for unforeseen costs.
Set Aside Money for Unexpected Costs: Unexpected costs are a reality when it comes to remodeling. Be sure to set aside money in your budget to cover any unexpected costs that may arise.
Prioritize Your Wants and Needs: Before you start remodeling, make a list of your wants and needs. This will help you prioritize your spending and determine what is most important to you in terms of style, functionality, and overall look.
Shop Around: Shopping around for the best price on materials and labor is an important step when setting a budget for a bathroom remodel. Compare quotes from different contractors, and be sure to read online reviews and compare customer satisfaction ratings.
Look Into Financing Options: If you need to finance your bathroom remodel, do some research into financing options. Credit cards, home equity loans, and personal loans are all options to consider.
Choosing The Right Materials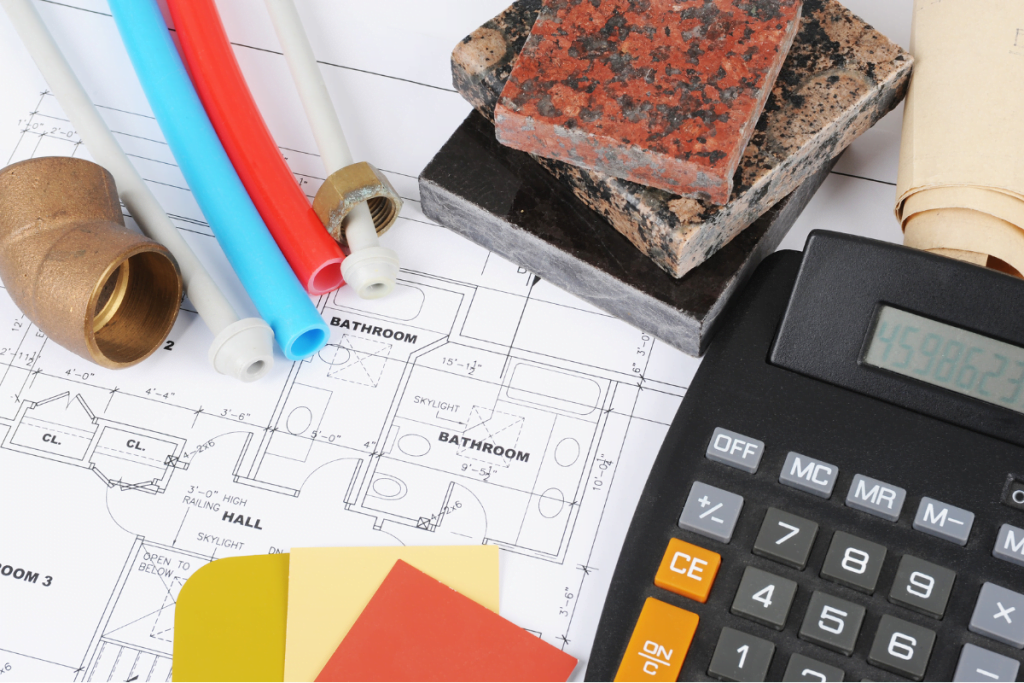 Knowing what materials will work best for a bathroom, and will create the look and feel that you envision, is also on top of the list of the things I wish I knew before remodeling a bathroom.
Durability: One of the top considerations when selecting materials for a bathroom remodel is durability and how well it will stand up to moisture. Wet conditions are common in bathrooms and materials such as ceramic tile, porcelain tile, and natural stone are great options for countertops, floors, and shower walls.
Cost: Some materials are more expensive than others, and it's important to factor in the cost of materials as well as the cost of installation. It's also important to consider the long-term cost savings of materials that are more durable and require less maintenance over time.
Maintenance: Some materials, such as natural stone, require regular sealing and maintenance to keep them looking their best. Others, such as laminate countertops, require little to no maintenance.
Style: For a timeless look, classic materials such as ceramic tile and natural stone are great options. For a more modern look, materials such as glass tile and metal accents can add a contemporary touch.
Color: Color can be a powerful design element and should be considered when selecting materials for a bathroom remodel. Neutral colors such as white, beige, and gray can create a calming atmosphere, while bright colors can add a pop of drama.
Texture: Texture can be a great way to add interest and depth to a bathroom. Materials such as wood, brick, and tile can add texture to the space, while still being easy to maintain.
Eco-Friendly: When selecting materials for a bathroom remodel, it's important to consider the environmental impact of the materials. There is a growing trend of using eco-friendly materials such as bamboo, reclaimed wood, and recycled glass.
Maximizing Space And Storage
When it comes to maximizing space and storage, there are a few things that you can do to make the most of the area. So here are the tips to help you maximize your space and storage which are also one of the things I wish I knew before remodeling a bathroom.
Choose an Open Layout: A closed-off design can feel cramped, whereas an open layout allows the room to feel larger. Consider removing any unnecessary walls and choosing larger, more inviting fixtures.
Install Wall Shelves: Wall shelves are a great way to provide more storage in the bathroom, without taking up too much floor space. Look for shelves that are designed for bathrooms to ensure they are waterproof, and install them at different heights to maximize the amount of storage you have.
Utilize the Corners: Corners are often overlooked when it comes to bathroom remodels, but they can be great for adding extra storage. Consider installing a corner shelf or medicine cabinet to gain extra storage without crowding the rest of the room.
Install a Pedestal Sink: Pedestal sinks are not only stylish, but they also make the most out of the space you have. Without the bulk of a vanity cabinet, your bathroom will feel more open and airy. Plus, the area underneath the sink offers extra storage for towels and other essentials.
Add Drawers to the Vanity: This will give you more storage without cluttering up the countertop. Plus, having a vanity with drawers will make it easier to organize your items without having to search through too many cabinets.
Staying On Top Of Plumbing Issues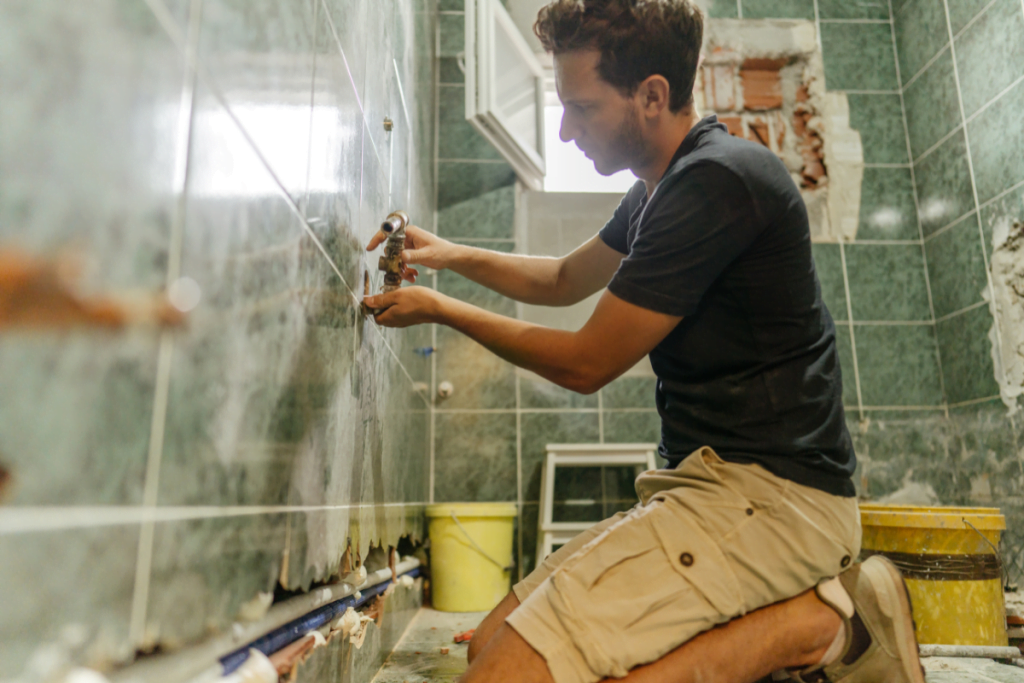 Whether you're remodeling an existing bathroom or building a new one from scratch, it's important to stay on top of plumbing issues. Here are the things I wish I knew before remodeling a bathroom that will help you keep your plumbing in tip-top shape.
Know the Plumbing Code: Before starting any project, it's important to familiarize yourself with the plumbing code for your area. This will help ensure that any modifications you make will be in compliance with local standards.
Consult an Expert: When it comes to remodeling a bathroom, it's best to consult with a plumber or other experienced contractor. They can help you make the necessary modifications safely and ensure that everything is up to code.
Choose Quality Materials: Cheap materials may seem like a good idea in the short term but can lead to more expensive repairs down the road.
Protect Pipes: To prevent any plumbing issues, it's important to protect your pipes from any construction debris. Make sure that all exposed pipes are wrapped in insulation and that any dust or debris is regularly cleaned up.
Check Connections: Before turning on any water lines, make sure all the connections are properly tightened and checked for leaks. This will help ensure that your bathroom plumbing is running properly and will help you avoid costly repairs.
Test the System: Once the plumbing is installed, test the system to make sure everything is working correctly. Have a professional inspect the lines to make sure there are no leaks or other issues.
Maintain Regularly: The best way to stay on top of plumbing issues is to maintain your bathroom regularly. Have a plumber check all your fixtures and pipes regularly to make sure everything is functioning properly.
Utilizing Natural Light
Natural light can make a huge difference in the overall look and feel of a room. So here are the things you should keep in mind when utilizing natural light in your bathroom remodel.
Consider the orientation of your windows. When possible, position your windows so that they face south for the best natural daylight. This will help to maximize the amount of natural light throughout the day, creating a brighter, more inviting space.
If possible, choose windows with larger panes of glass so that you can let in more natural light. Additionally, consider installing skylights to bring in even more natural light.
When picking out window treatments, look for light, sheer options that allow the most light to come in. Darker, heavier fabrics can block out the natural light, so be sure to choose something that will be light and airy.
Install mirrors across from the windows to reflect the natural light and brighten the room even more.
Utilize glass tiles to reflect the natural light and give the room a more open feel.
If you're installing new lighting fixtures, consider using LED bulbs to help brighten the room.
When possible, paint the walls, ceiling, and trim in colors that are light and reflective. This will help to reflect even more natural light throughout the room.
Making The Most Of Your Decorating Choices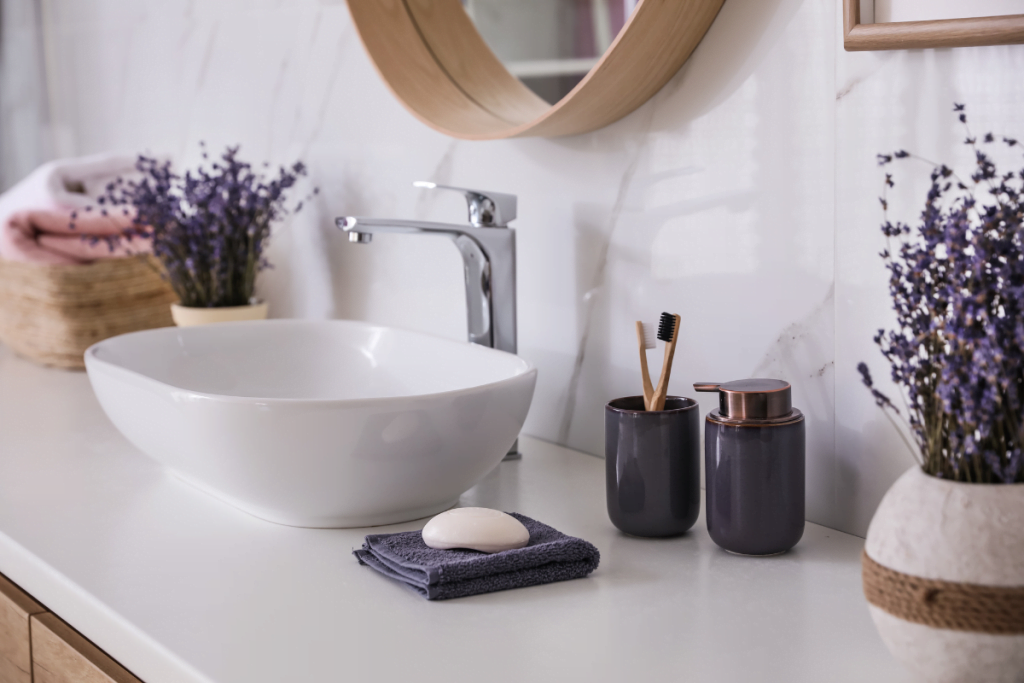 With the right tools and knowledge, together with these things I wish I knew before remodeling a bathroom, you can make sure you get the best out of your home renovation project.
Understand Your Home's Style: Knowing the style of your home is essential when making decorating choices. Take time to research the exact style of your home and determine what type of decor would best match it. Consider the architectural elements of the home, the color scheme, and the overall feel. Taking the time to understand your style will ensure that you make choices that work with the existing décor.
Invest in Quality Materials: Investing in quality materials is key when renovating a bathroom. High-quality materials not only look better but also last longer. Consider investing in tile, marble, and fixtures that are made to last. This will help you get the most out of your bathroom remodel.
Stick to a Budget: When making your decorating choices, it's important to stick to a budget. Start by deciding what you can afford and then make sure to stay within that limit. Consider setting up a payment plan if you need to spread out the costs.
Consider Maintenance Needs: When making your decorating choices, consider the long-term maintenance needs. For example, if you're installing a tile floor, make sure to use grout that is easy to clean and maintain. This will save you money in the long run.
Color Palette: When selecting the color palette for your bathroom, make sure to keep it neutral. Neutral colors are timeless and will complement any other colors in the space. This will minimize the need to do repainting in the future.
Lighting: Lighting is an important part of any bathroom and should be considered when making decorating choices. Invest in both natural and artificial lighting options to create a comfortable atmosphere in the space.
Working With Professional Contractors
Hiring professional contractors to help with your bathroom remodel is a great way to get the job done quickly and efficiently. But there are some things you need to consider before deciding to work with one.
Ask Around for Recommendations: Get recommendations from friends, family, and neighbors who have hired contractors in the past. This will give you some insight into who is reliable and trustworthy.
Check Their Credentials: Make sure the contractor you hire is licensed and insured. This will ensure that you're protected in the event that something goes wrong.
Get Written Estimates: Ask for written estimates from several contractors before making your decision. This can help you compare prices and make sure you're getting the best deal.
Read Reviews: Read online reviews from other customers who have used the contractor before. This will help you get a better idea of their customer service and quality of work.
Clarify the Scope of Work: Make sure to ask your contractor what's included in the job before you sign any agreements. This will ensure that you know exactly what you're paying for.
Know Your Rights: Learn about your rights as a consumer and make sure you understand the process for filing a complaint if something goes wrong.
Get Everything in Writing: Once you've decided on a contractor, make sure to get everything in writing. This will protect you in the event that the contractor doesn't complete the job or performs a substandard job.
Conclusion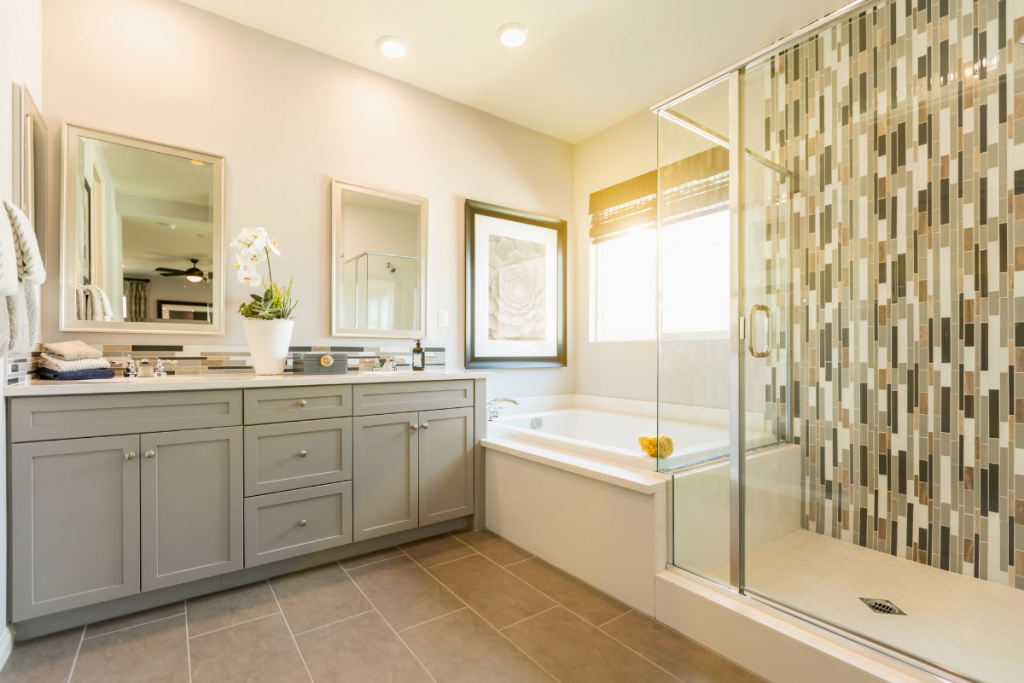 Remodeling a bathroom can be a long and tedious process, and it's important to do it right the first time. If you don't know what you're doing, the entire process can seem overwhelming. Fortunately, if you need help with bathroom remodeling, there's Kitchen and Bath by Zeus who can help make the process go smoothly.
Bathroom remodeling can be a long and complex process, but it doesn't have to be. With the right knowledge, tools, and resources, you can remodel your bathroom like a pro. Just remember our tips about the 7 things I wish I knew before remodeling a bathroom and you're good to go. And always remember, if you ever need help with your bathroom remodeling project, don't hesitate to contact Kitchen and Bath by Zeus.