Remodeling your bathroom is an exciting prospect; a chance for you to completely transform the room into your own style and make the most of the space.
However, it can also be a daunting experience, especially for DIYers who may find themselves making mistakes that can have expensive and time-consuming consequences. With so much to consider from plumbing and electrics to tiling, the potential for errors increases exponentially.
This blog post will explore the top worst bathroom remodel mistakes you should avoid when transforming your bathroom to ensure you get the best out of the experience. So let's dive into the details and explore the worst bathroom remodel mistakes and how you can avoid them.
Poor Planning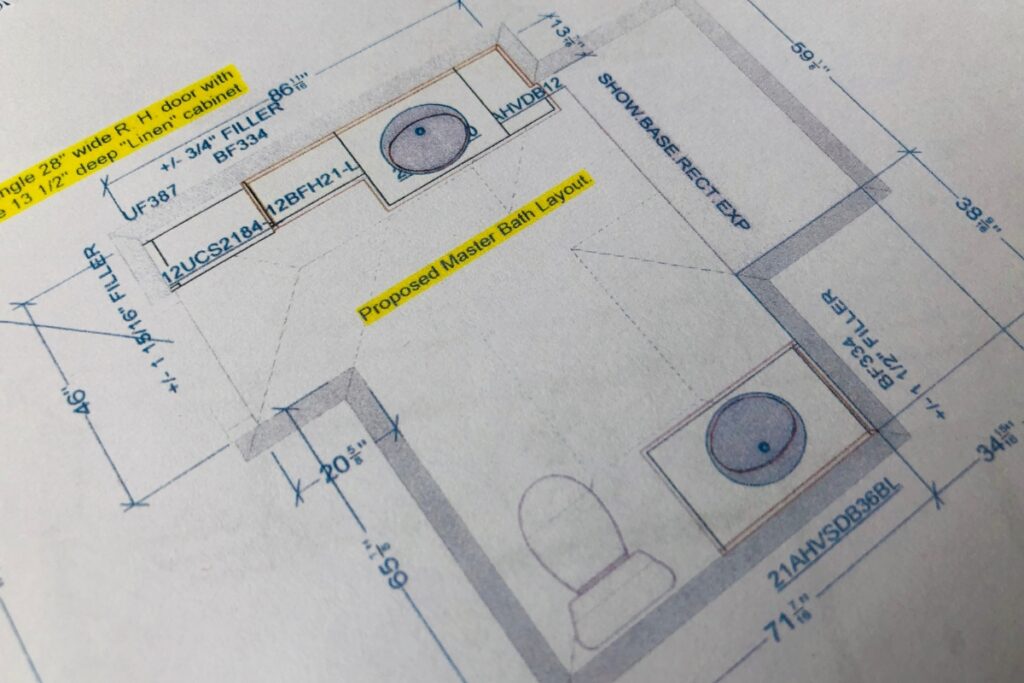 Poor planning is one of the worst bathroom remodel mistakes anyone can make. Without proper planning, you can end up with a remodel that is incomplete, poorly executed, and potentially dangerous. Poor planning can even lead to costly repairs and additional expenses.
One of the most important steps of a successful bathroom remodel is the planning phase. When planning a bathroom remodel, it is important to make sure that all aspects of the project are taken into consideration. This includes budgeting, design, construction, and materials. As with any type of remodeling project, it is important to create a plan that is within your budget but still provides the desired outcome.
Falling for Trends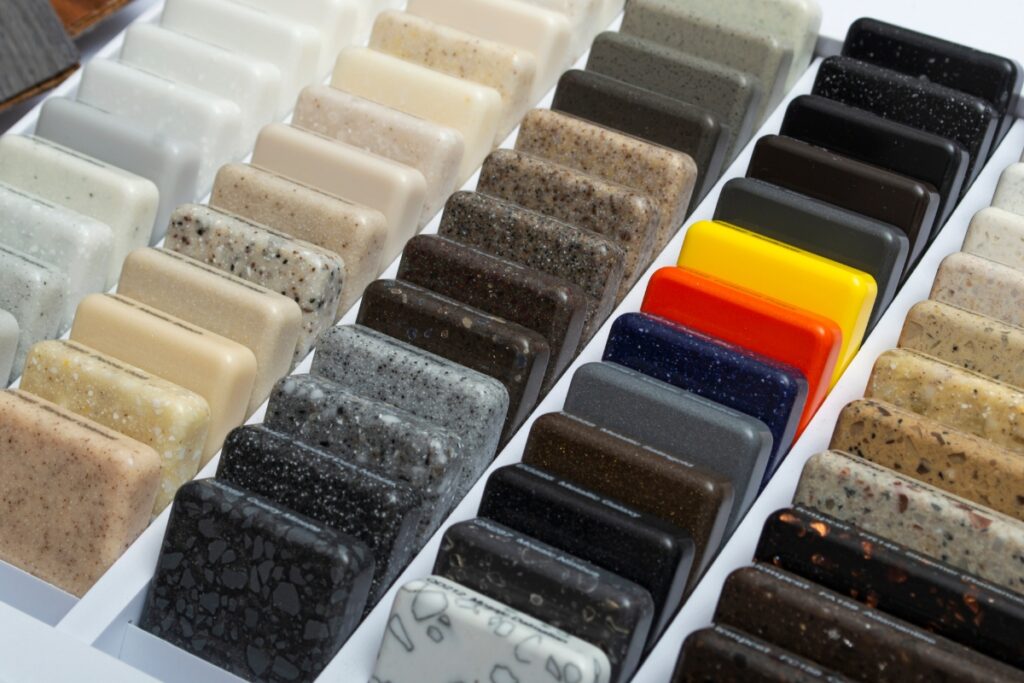 When it comes to remodeling your bathroom, it's natural to want to stay up-to-date with the latest trends. After all, no one wants to end up with a dated and outdated look. However, it can be easy to fall into the trap of following trends without considering the practicality and functionality of your bathroom. Before you jump on the latest trend bandwagon, it's important to know which bathroom remodel mistakes to avoid.
One of the most common mistakes that homeowners make is choosing a style that is too trendy. For example, if you install a bold and trendy design elements, then it won't be long until your bathroom looks outdated and behind the times. Instead, look for timeless designs that will stand the test of time. This way, you can enjoy your bathroom for longer and won't need to remodel again any time soon.
Overlooking Foundation and Structural Issues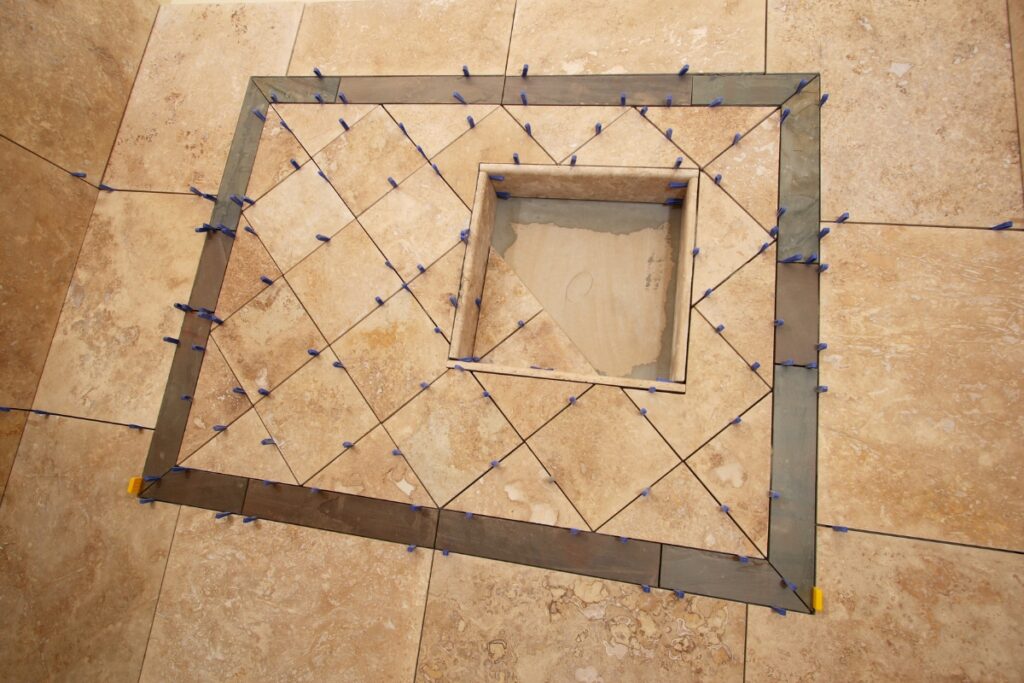 When it comes to renovating a bathroom, it's easy to get caught up in the cosmetic details like paint colors and tile designs. But overlooking the foundation or structural issues can lead to more problems down the line.
Make sure you consider the underlying structure of the bathroom when planning a remodel. Start by taking a look at the plumbing and electrical systems. Are they up to date and functioning properly? If not, you'll need to have them serviced or replaced.
Check the foundation for cracks, shifting, or moisture damage. If any of these issues are present, they must be addressed before you can begin any other work. Foundation repair can be a costly and time-consuming endeavor, so it's best to identify and address these problems up front.
It's also important to make sure the walls and floors are structurally sound. Pay attention to any signs of water damage, termites, or rot. If necessary, hire a professional to inspect the area and address any issues.
Finally, ensure that the fixtures, such as the toilet, bathtub, and sink, are properly secured. It's not uncommon for these pieces to become loose over time, resulting in an unsafe and unstable bathroom. Make sure everything is tightly secured to the walls and floors before continuing with the remodel.
Not Knowing Where to Splurge and Where to Save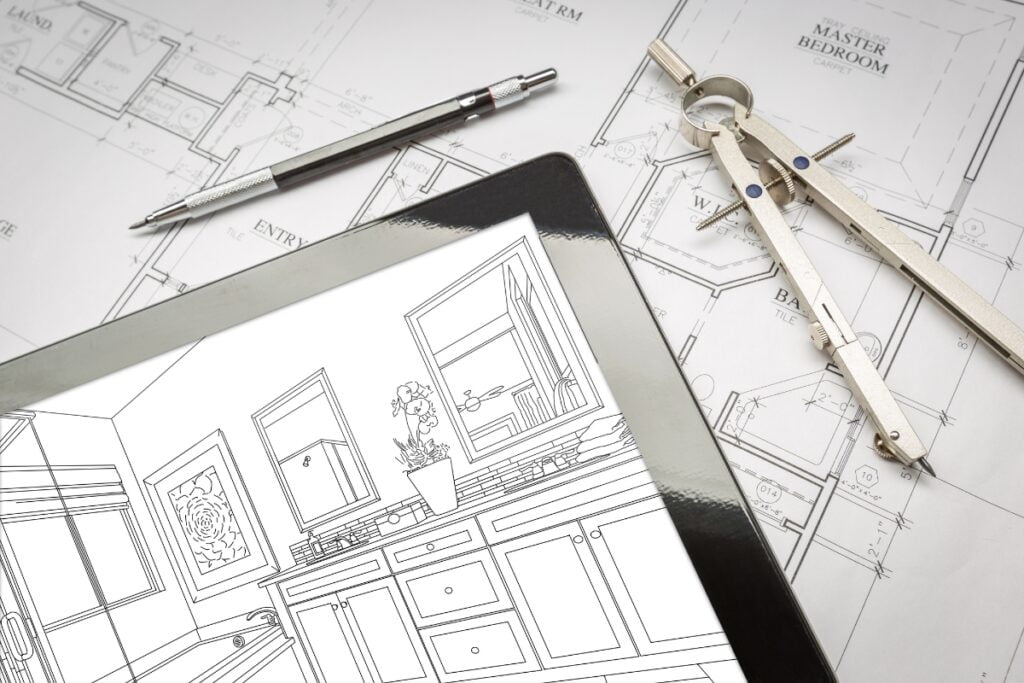 Splurging and saving is a fine balance that needs to be struck when embarking on a bathroom remodel, as it's easy to go overboard and end up spending much more than you had originally planned. With this in mind, it's important to consider where you should splurge and where you should save when taking on such a project.
One way to avoid costly mistakes is to make a budget and stick to it. Before you start shopping, figure out what you need, what you want, and what you can afford. Once you have a budget in mind, you can start setting priorities. For instance, if you want to upgrade your bathtub and shower, you may have to make compromises in other areas to stay within your budget.
When it comes to the worst bathroom remodel mistakes, there are a few places where you should not cut corners. The flooring is one area. Poor quality flooring can quickly become outdated, and it won't last as long as higher-end materials. Invest in durable, high-quality tile, wood, or vinyl flooring that will last for years.
Another mistake to avoid is skimping on fixtures. Bathroom fixtures are essential for both function and aesthetics. Invest in fixtures that are stylish yet durable to ensure they last for years. Furthermore, be sure to pay attention to the details, such as door knobs, drawer pulls, and cabinet handles. High-quality hardware will give your bathroom an elegant, finished look.
Finally, when remodeling your bathroom, don't forget to consider lighting. Lighting can make a huge difference in the overall look of your bathroom and can be used to highlight certain features. Invest in a few statement light fixtures that will draw attention and add a touch of style.
Failing to Incorporate Universal Design Principles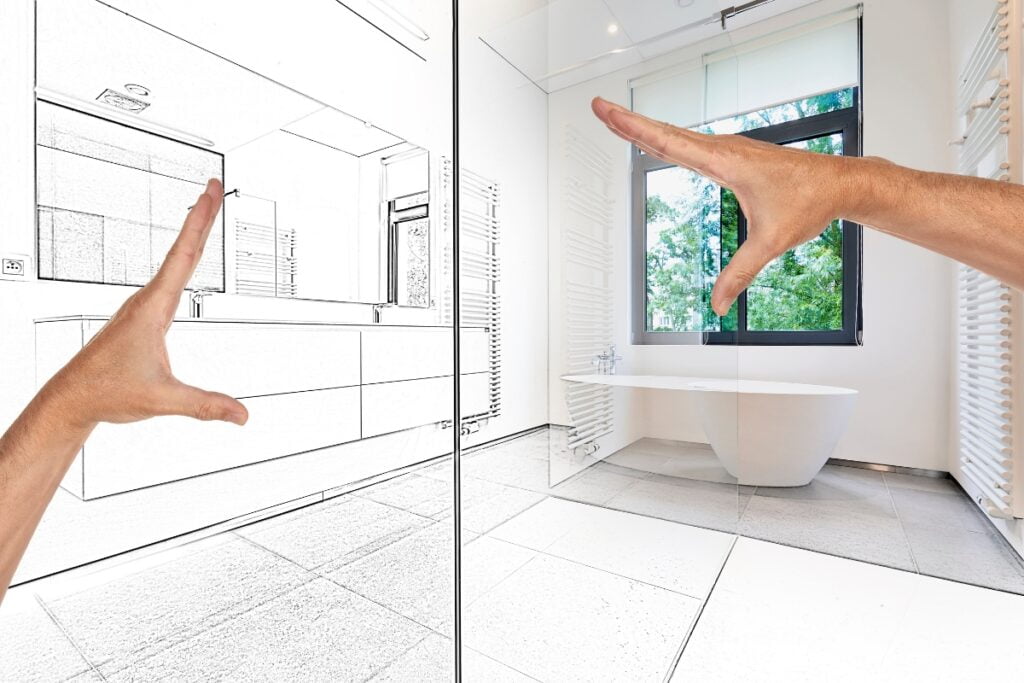 One of the biggest mistakes you can make when you're remodeling your bathroom is failing to incorporate principles of universal design. Universal design is a design philosophy that puts emphasis on the need to design and build environments that are accessible to people of all ages, abilities, and backgrounds.
Universal design principles are essential when remodeling a bathroom. For instance, ergonomic features such as grab bars, lever handles, and walk-in showers can make a bathroom safer and more accessible for people of all ages and abilities.
Lever handles, for instance, can make it easier to open and close doors. Grab bars can help prevent slips and falls, and walk-in showers can reduce the risk of falls and make the shower experience more comfortable for those with mobility issues.
Another important aspect of universal design is the use of non-slip flooring. Non-slip floors can help prevent falls in wet areas, such as bathrooms, and can make the bathroom safer for children and adults alike. Furthermore, adding non-slip mats in the shower can also help make the bathroom safer and more comfortable.
Not Planning for Future Maintenance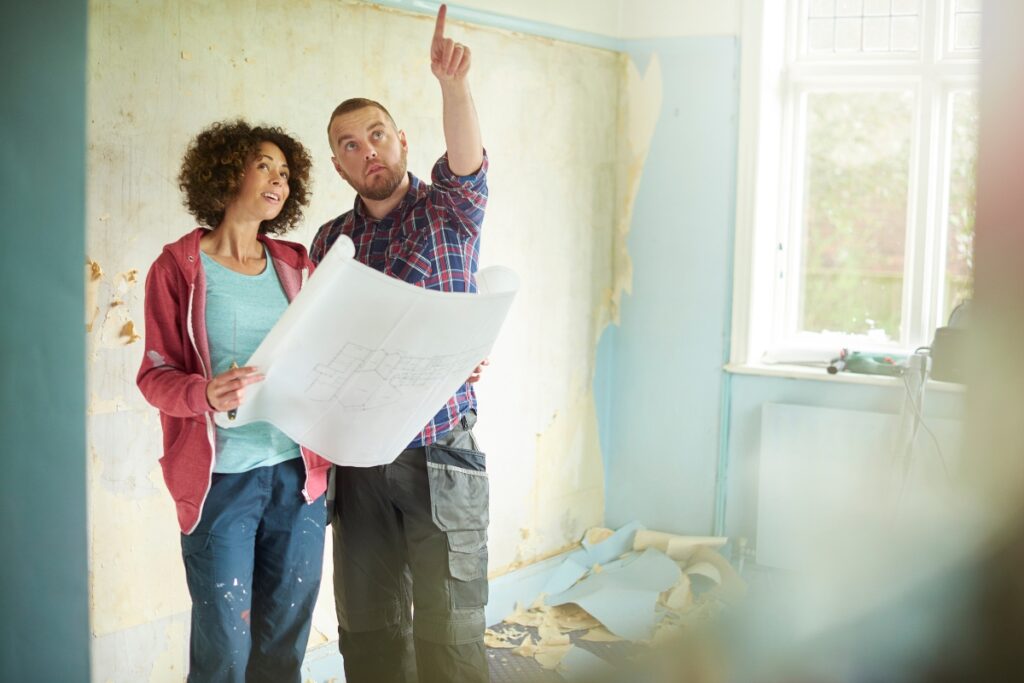 One of the worst bathroom remodel mistakes you could make is not planning for future maintenance. This type of oversight can cost you more money and time in the long run. Not to mention, you won't be able to enjoy the full potential of your remodel.
Poor maintenance can eventually lead to leaks, cracks, and other problems that can quickly become costly. You don't want to end up replacing parts of your bathroom that you recently remodeled. You want the remodel to last for years to come, and that's why it's so important to plan for future maintenance.
When you're remodeling your bathroom, consider what maintenance will be required over time. For example, if you're replacing your shower or tub, look for materials that are easy to clean and maintain. Consider if there are any additional fixtures that you can add to make cleaning easier. Make sure to also choose materials that are resistant to mold and mildew.
When selecting your fixtures, such as a toilet, sink, and faucets, make sure to choose ones that are easy to maintain. Look for designs that are easy to access and clean. If you're replacing your sink or tub, make sure to check the warranties for the product. This will help you plan for any repairs that may be needed in the future.
Having a plan for future maintenance is also important when it comes to any electrical work. If you're having any new wiring or outlets installed, make sure they are up to code and that they are properly labeled. This will make it easier to identify any potential problems and to properly address them.
Finally, don't forget to factor in the cost of regular maintenance. Make sure to have a plan in place for when it's time to clean or replace certain items in your bathroom. This includes items such as tiles, grout, and fixtures. When you plan for regular maintenance, you can rest assured that your bathroom remodel will last for years to come.
Ignoring Ventilation Requirements
When it comes to home remodeling projects, it's important to pay close attention to details. One of the most common mistakes made during bathroom remodeling projects is ignoring ventilation requirements. Ventilation requirements help reduce moisture levels, which can lead to mold, mildew, and rot. Without proper ventilation, there could be significant health risks associated with your bathroom.
Not paying attention to ventilation requirements can have long-term implications for your home and your health. Without proper ventilation your bathroom can become too humid, which can eventually lead to rot and mold. If left untreated, mold and mildew can cause health problems such as asthma, allergies, and other respiratory issues. Without proper ventilation, paint can start to chip and peel, tiles can start to crack, and wood can start to warp.
When ventilating your bathroom, it's important to think about how much moisture is being produced. Your bathroom should be ventilated at least once an hour to keep moisture levels low. The ventilation system should be designed to draw moisture out of the bathroom and push it outside. This can be accomplished with a variety of methods, including exhaust fans, air vents, and roof vents.
Not paying attention to ventilation requirements can also have an impact on the longevity of your bathroom remodel. Without proper ventilation, the paint, tile, and wood can start to deteriorate over time. This can lead to costly repairs or even a complete remodel.
Not Working with a Professional Designer or Contractor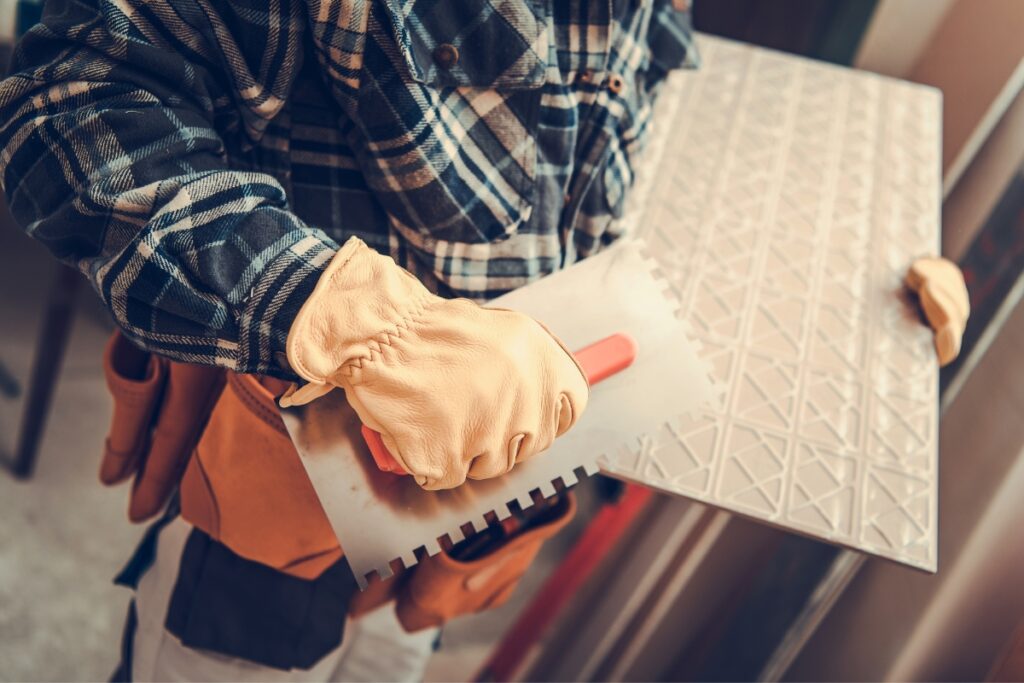 Do-It-Yourself projects are a great way to save money, and for some, it's a hobby. But when it comes to home improvement projects, especially ones as involved as bathroom remodels, employing the help of a professional is the best move. Not working with a professional designer or contractor can lead to a variety of costly and time-consuming mistakes.
One of the most common mistakes people make with bathroom remodels is not checking the building codes. Building codes are required for restroom remodels, and these codes vary from one city to the next. A professional designer or contractor will be familiar with the codes in your area and will make sure your remodel complies. Without the help of a professional, you could find yourself dealing with delays due to code violations.
Another mistake is failing to take into account the necessary permits and paperwork. If permits are needed, a professional will be able to take care of it quickly and easily. Without the help of a professional, you may find yourself dealing with long delays as you navigate the paperwork.
It's also important that you consider the layout of the room and how it will affect the overall design. A professional will be able to help you make the most out of the space you have and will be able to ensure that the layout works with the design you have in mind. Without their help, it's easy to make mistakes that could cost you more money and time in the long run.
The last thing you want is for your bathroom remodel to be a disaster. Working with a professional designer or contractor can help you avoid the worst bathroom remodel mistakes and ensure that your project is a success. With their knowledge and experience, they can make sure that you get what you want without wasting time or money.
Conclusion
When it comes to a bathroom remodel, it's important to be mindful of the mistakes that can derail the project. From choosing the wrong materials to not accounting for the time and costs associated with the project, there are a lot of mistakes that can be made. If you're considering a bathroom remodel, be sure to familiarize yourself with the worst bathroom remodel mistakes to avoid.
By familiarizing yourself with the worst bathroom remodel mistakes, you can ensure that your project is a success. Planning ahead, selecting the right materials, and making the project a priority are all important steps in avoiding mistakes and completing the remodel in a timely and efficient manner.
Out of all the mistakes you can make with a bathroom remodel, refusing to work with a professional can have the worst consequences. A professional can help you avoid costly and time-consuming miscalculations, as well as help you stay on track with the project.
Not to mention that they can help you save money by suggesting more affordable materials and solutions. When it comes to a successful remodel, it pays to have an expert on your side. To ensure that your project goes smoothly and to avoid any costly mistakes, be sure to reach out to a professional to lend a helping hand.
When it comes to giving your bathroom a stunning makeover, Kitchen and Bath by Zeus is your go-to! Our top-notch bathroom remodeling services ensure that you get nothing less than the best. But that's not all – we're experts in kitchen remodeling too, ready to make your dream kitchen a reality.
Curious to learn more? Reach out to us at 404-602-2668 and let's chat about turning your home into a dream haven. And if you're ready to take the plunge, go ahead and schedule a free consultation to get things rolling!