Remodeling half bath can be a daunting task. Not only will you be spending a considerable amount of time and money, but it also takes a whole lot of planning and organization. With the right approach and some careful consideration, however, you can have your dream bathroom without breaking the bank.
Are you considering remodeling your half bath? Are you looking for tips to save time and money and make the process easier? If so, you've come to the right place. In this blog post, we'll be discussing 5 essential tips for successfully remodeling half bath. From choosing materials that are durable yet affordable to making an accurate budget estimate, and from finding the right contractor to properly prepping the area — all of these factors are essential for achieving your desired results and completing the project within the set timeline. Not to mention, you'll also want to consider factors like safety, design, and installation.
So if you're ready to begin your journey towards remodeling the perfect half bath, follow along as we provide you with 5 key tips to help you save time, and money, and put you on the path to success.
Tips On Remodeling Half Bath
Understanding The Basics Of Half Bath Remodeling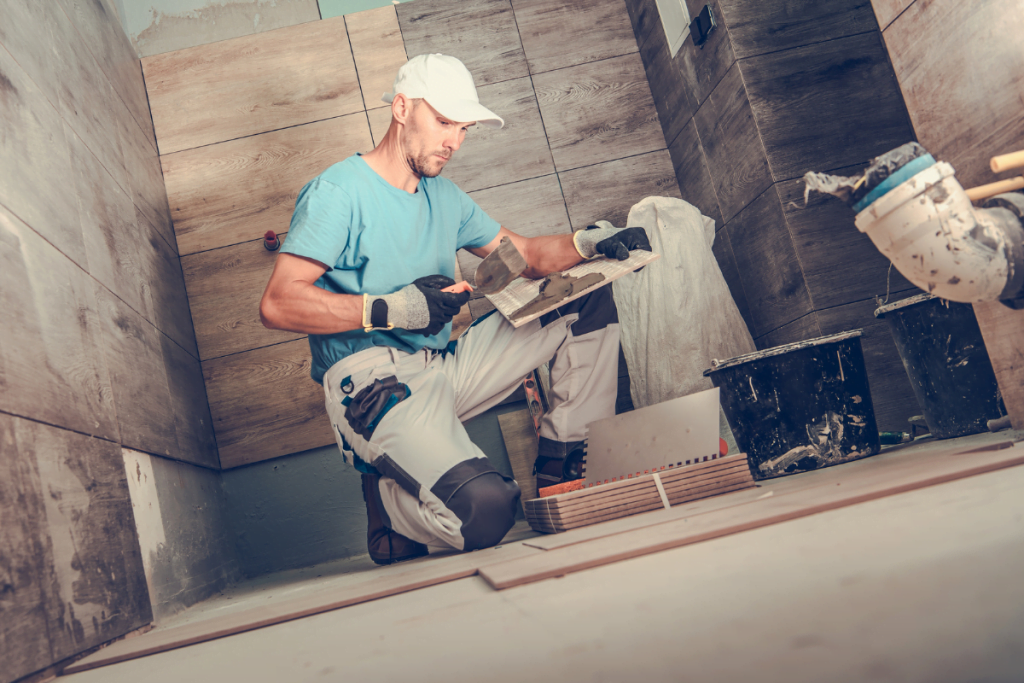 When remodeling half bath, there are a few key elements to consider. First, plan out the use of the space. Will it be used as a full bathroom or just to wash hands? If it's just for washing hands, then consider a single-sink vanity and a toilet. If it's a full bathroom, then double-sink vanities and a shower can be added.
Next, consider the color scheme. Half baths are typically decorated in neutral colors and are a great opportunity to add a pop of color. This could be done by painting the walls or adding a pattern to the wallpaper. If you're opting for a more modern look, consider using black and white or a bright color.
When it comes to fixtures and accessories, don't skimp. The toilet and sink should be up-to-date and don't forget to include stylish hardware such as a towel bar or knobs. Choose coordinating fixtures such as a matching towel or rug for a complete look.
Finally, don't forget to accessorize. A few well-chosen items can really make a half bath stand out. This could be a statement mirror, artwork, or even a small table with a vase of flowers.
Planning Your Budget
When it comes to remodeling half bath, it's important to plan your budget in advance. Before you start shopping for materials and labor, think about how much you can realistically spend on the project.
Start by assessing your current financial situation. How much money do you have available for the renovation? Are you using savings, or do you need to take out a loan to finance the project? Take into account any other expenditures you may have this year, such as car repairs or a vacation.
Next, consider the scope of the remodel. Do you need to hire a contractor, or can you tackle most of the work yourself? If you're working with a contractor, agree on a set budget before starting the project. Make sure the costs are clearly stated in the contract and consider setting aside additional funds for unexpected expenses.
It's also important to factor in the cost of materials. Research the prices of fixtures and finishes so you know how much you'll need to allot for supplies. You may be able to find deals on cabinets and appliances if you shop around.
Finally, be sure to allocate funds for any necessary permits and inspections. Depending on the scope of your project, you may need to pay for a building permit or hire a professional inspector to review your work.
Planning your budget in advance is critical to the success of your remodeling project. Take the time to research prices and consult with contractors to ensure that you stay within your budget.
Choosing The Right Materials And Finishes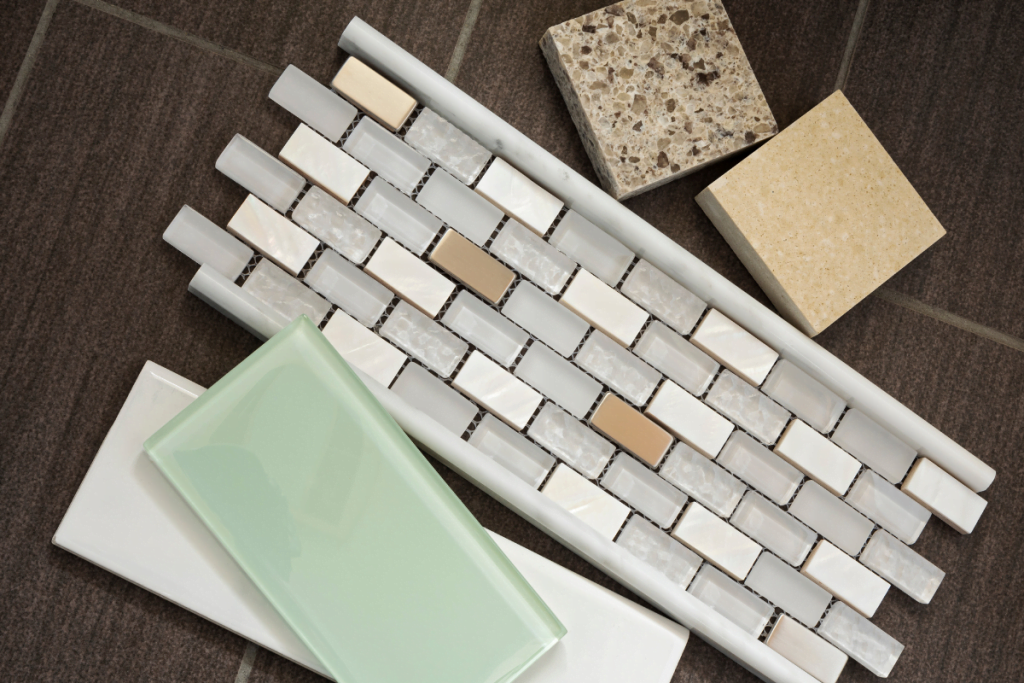 When remodeling half bath, consider the fixtures, flooring, countertops, and walls. Fixtures can be glass, granite, marble, or stainless steel. For flooring, there are a variety of options including tile, vinyl, hardwood, and laminate. Countertops can come in a variety of materials such as laminate, quartz, granite, or marble. Walls can be painted, wallpapered, or adorned with paneling and other materials.
When selecting materials and finishes, be aware of trends. While trends may seem current and fresh, they can quickly become outdated. Instead, consider timeless materials and finishes such as natural stone, hardwood flooring, and neutral paint colors.
Consider the size and layout of the half bath as well. Smaller spaces may require lighter materials and finishes to open up the space. Whereas larger spaces may be able to accommodate larger and heavier materials.
Finally, consider the overall style and look of the half bath. Are you looking for a modern, contemporary look? Or a classic, traditional look? Selecting materials and finishes that match the style and look you're aiming for is a great way to achieve a cohesive remodeling project.
At the end of the day, there are no hard and fast rules when it comes to selecting materials and finishes for a remodeling project. Every remodeling project and home is unique and requires careful consideration when selecting materials. By taking the time to research and explore available materials and finishes, you can ensure that your remodeling project looks great and lasts for years to come.
Maximizing Space And Storage
Maximizing space and storage is key when remodeling any space, especially a half bath, as they tend to be small in size. To make the most of the space, you should focus on storage solutions and efficient design.
Installing wall cabinets or shelves above the sink and toilet, or adding a floating vanity are great solutions for storing toiletries, towels, and other items.
You may also consider installing a medicine cabinet with a mirror to store toiletries and brighten up the room.
When it comes to design, consider adding a pattern, such as wallpaper or tiles, to the walls to create depth and contrast. You can also use a neutral color palette to make the room appear larger.
Furthermore, opt for a pedestal sink instead of a vanity to save space.
Additionally, you can install a storage tower or a recessed cabinet between the vanity and the toilet for extra space.
With the right combination of these ideas, you can create a functional and beautiful half bath.
Lighting Considerations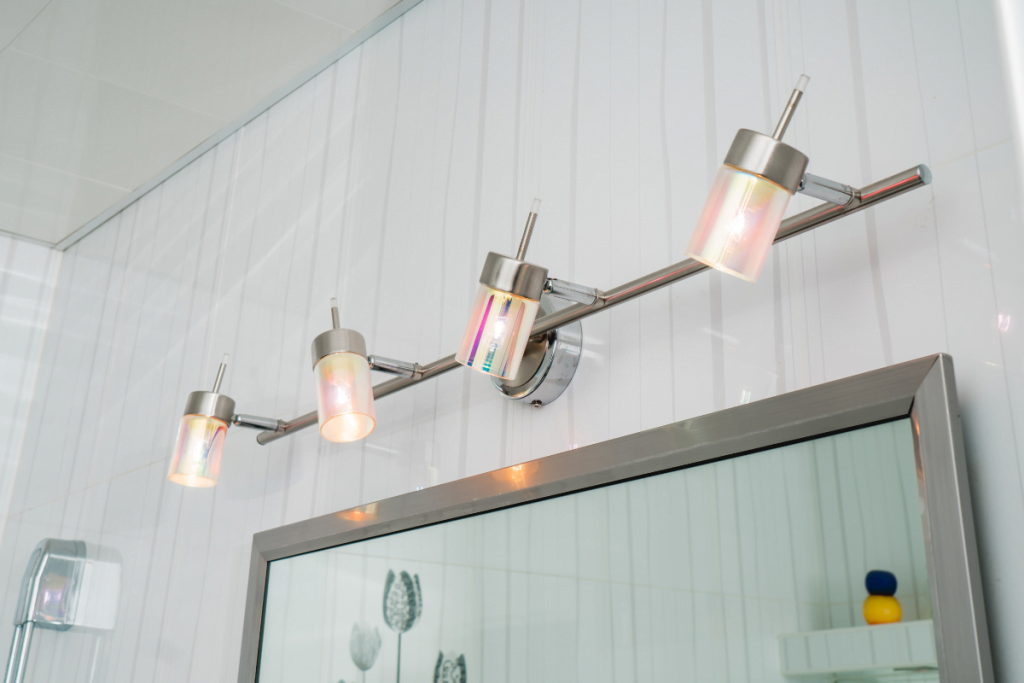 When remodeling half bath, one of the most important considerations you should make is lighting. Poor lighting can make a room look dull and unattractive, so it's important to choose lighting that is both functional and beautiful.
When picking light fixtures, you should think about their size and placement. If you have a small space, opt for a modern light that takes up the minimal floor and wall space. For larger half bathrooms, choose a statement-making fixture that will add a sense of grandeur and sophistication.
Also, be sure to consider the position of the light. A good rule of thumb is to place the lighting in the right position so that it emphasizes the focal points in the room, such as artwork or a vanity. You should also make sure that the light is flattering, as this will make the space look more inviting.
You also want to consider the type of lighting you want to use. You can choose from fluorescent, incandescent, and LED lighting, which all have their own benefits. Fluorescent lighting is cost-effective and energy efficient, while incandescent lighting is the traditional choice and creates a cozy, warm atmosphere. LED lighting is the most energy-efficient, but it can be pricey.
Finally, you should consider the type of dimmer switch you want to use. There are manual, electronic, and smart switches available, and each one provides a different type of lighting control. Manual dimmers are simple and easy to use, while electronic dimmers offer a wider range of settings. Smart switches offer the most advanced lighting control, so you can adjust the lighting from your smartphone.
Working With A Professional
When it comes to remodeling half bath, the possibilities are almost endless. However, it can be overwhelming to tackle the project on your own. Working with a professional can be the best way to make sure that your half bath remodel is done right and looks beautiful.
A professional can help you narrow down the options to create the perfect look and feel for your half bath. They'll be able to go over the best materials and fixtures that fit your budget and style. This will help you create a half bath that is both stylish and functional.
A professional can also help you plan out the layout and design of your half bath. They'll be able to help you make the most of your space and ensure that you have enough storage for all your needs. It's important to consider the flow of the room when remodeling half bath, and a professional can help you with this.
In addition to helping you plan out the design and layout, they can provide their expertise to ensure that the job is done right. They'll be able to advise you on the best ways to install the fixtures and provide advice on how to prevent water damage. They'll also be able to help you select the best materials for the job, from tile to countertops.
Finally, working with a professional can give you peace of mind that the remodeling half bath project is done to your liking. They can make sure that the job is completed in a timely manner and that the workmanship is of the highest quality.
Overall, working with a professional is the best way to ensure that your remodeling half bath project is done right. They can provide you with the expertise and guidance needed to create a beautiful and functional space.
Final Touches For A Successful Remodel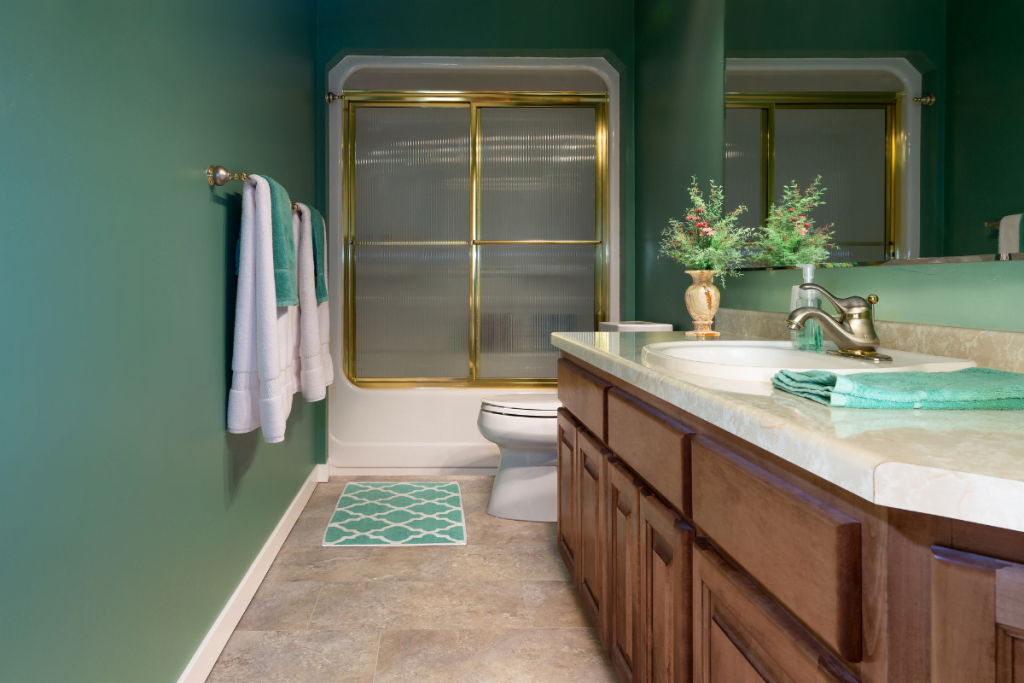 Remodeling half bath can be a great way to add a touch of luxury and style to your home. It can also be an economical solution to give your half bath a much-needed facelift. You may be wondering what kind of ideas are available to you when it comes to remodeling your half bath. Whether you are looking for simple updates or a complete makeover, Kitchen and Bath by Zeus can help.
By choosing Kitchen and Bath by Zeus as your half bath remodeling professional, you can get expert advice and guidance. We can help you create an efficient and stylish design that will be the perfect fit for your home. We can also walk you through the entire remodeling process, from picking out the materials to installation and completion. With our help, you can create the perfect half bath for your home without stress.
Don't wait! Contact Kitchen and Bath by Zeus today and get started on your half bath remodeling project. Let our experienced team of designers and craftsmen help you create the perfect half bath for your home. With our help, remodeling half bath into something beautiful, functional, and updated is possible without breaking the bank.