Thinking of incorporating hexagon tiles (or commonly called honeycomb tiles) into your kitchen or bathroom? Adding these geometric designs into your existing interior will make your space more stunning. With the different styles and sizes available, you will surely find one that fits your budget and taste.
The simple yet beautiful pattern that these modern tiles create makes the design of your tiles more interesting. They also come in a variety of colors. Be it matte, glossy, muted finish, or even patterned ones, achieving your dream kitchen or bath is now closer to reality than ever.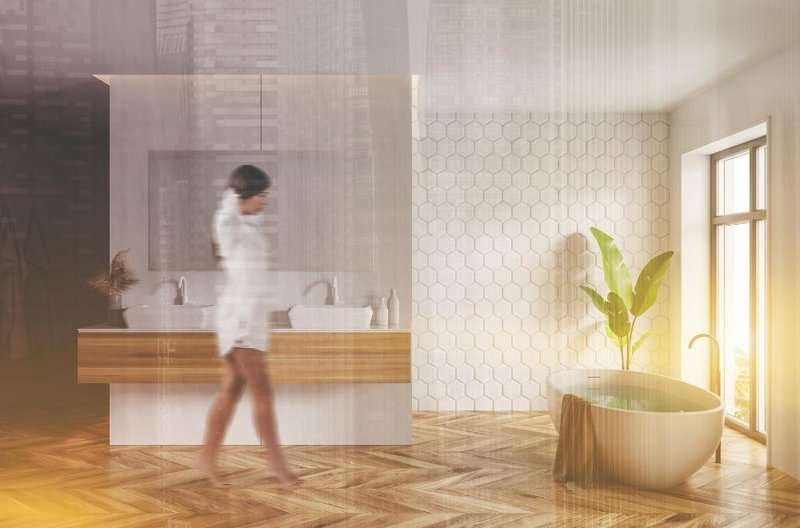 Hexagon Tiles: The Best Parts of the House to Use Them
Show your personality through the design of your home and with how you choose your tiles for your kitchen and bathroom. You can use them either to add life to your existing kitchen island or to protect your floor from scratches due to your bar tools.
But the use of hexagon tiles is not only limited to these areas. You can even use them to create statement tiles in your fireplace.
Kitchen
Aside from protecting your wall, the backsplash behind your stove or countertop can also be the focal point of your kitchen. And since it can draw much attention, it is one of the best parts of the house where you can use hexagon tiles. So if you want your backsplash to look neat and clean, you can always go for white. But colored tiles are also great if you want a feature backsplash.
This type of tiles comes in different sizes, and the small ones work best in kitchens with limited space. And although smaller than usual, they may have a huge impact on your kitchen interior design.
Bathroom
Hexagon tiles of any type or size will work well in the bathroom. If you want to go classic, you can always choose white. Your bathroom will look fresh and bright with this color and will give you that aesthetic feeling. You can then combine it with black to create a contrast. While beige and gray will encourage a more calming atmosphere. But if you want your design to look bold, you can choose tiles with bright colors.
The tiles in your bathroom, or particularly in your walk-in shower, can go up to the wall and not just on the floor. Another option is to use a different size on the wall. Larger tiles are also more trendy nowadays. But smaller ones are more on a vintage vibe that gives you that fresh and airy feeling.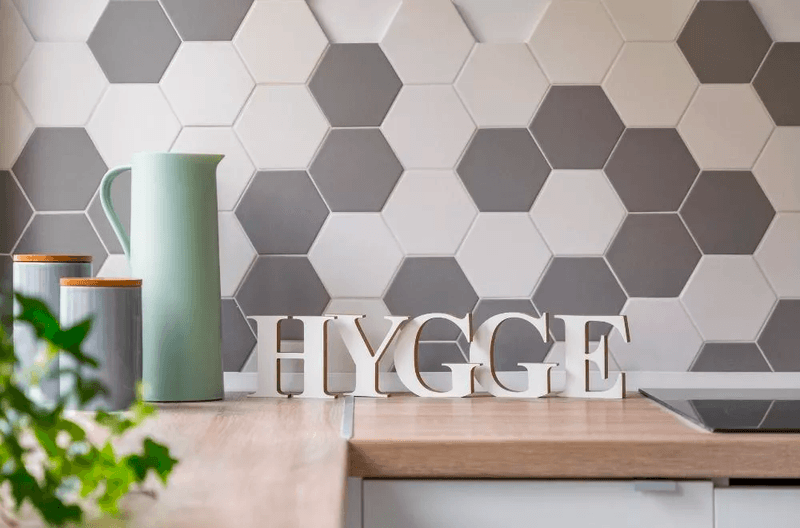 Floor
In the same way as using square tiles, hexagon tiles can also be used on the floor in any part of your house. So if you want to update a specific area in your house to make it stand out, then these tiles will be a great solution.
Aside from your bathroom and kitchen, you can also use these tiles in your laundry area, mudroom, or entryway. They will even look great in your living room or in your bedroom. So it is safe to say that this type of tiles is not only for smaller areas but also for bigger spaces.
Now if you want your design to be timeless, always go for neutral colors. White is actually the safest choice. Again, bright-colored tiles are the best option for creating a striking focal point inside your house. Smaller tiles with different colors can also be used for making a pattern design like a mosaic.
Large hexagon tiles are best for a larger floor area. It will be able to cover the entire space without having too many lines. Its size will also match the size of the room. While smaller tiles are perfect for creating borders.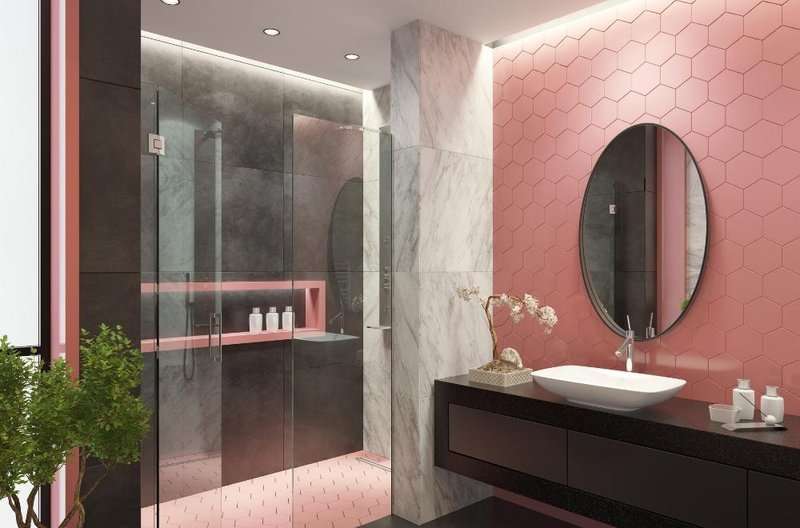 Get Your Desired Kitchen and Bath Interior Design with Hexagon Tiles
Your kitchen and bathroom are the two areas in your house where you spend the most time. Your kitchen, for example, is where your family and friends gather around and enjoy quality time over the food that you prepared. So it is only best to give your kitchen the design that it deserves.
Kitchen and Bath by Zeus will help you with one of the most important decisions to make when it comes to transforming your kitchen. And that is choosing the kind of kitchen flooring. With our kitchen flooring installation service, you will have the right team to install a new floor covering or even repair an existing one. We also offer bathroom conversions if what you need is bathroom remodeling or renovation.
Although the use of hexagon tiles started in the early 1900s, it is still not getting out of trend and, in fact, becoming more popular. So if you want to give it a try, simply get in touch with us. And if you have any questions, don't hesitate to ask.