It's time to start thinking about your kitchen renovation ideas for the year. If you're like most people, your kitchen is one of your most used rooms in the house. So it's important that it's both functional and stylish. In this case, you need the help of a professional Kitchen Remodeling & Renovation in Atlanta. Otherwise, these ideas and considerations will also come in handy.
What Are The Top 7 Kitchen Renovation Ideas For 2022
Top 7 Considerations When Renovating Your Kitchen
What Are The Top 7 Kitchen Renovation Ideas For 2022
Kitchen renovations are always popular choices for homeowners. In order to get the most out of your renovation budget, you need to find a reputable Atlanta's Kitchen and Bathroom Contractors. Kitchen and Bath By Zeus promise quality workmanship at a reasonable price.
Here are some ideas for kitchen renovation in 2022.
1. Change the Color or Design of Your Kitchen Cabinets
Adding additional storage to your kitchen is always a smart decision. Not only will this increase the efficiency of your cooking space, but it can also make it easier to find what you're looking for. There are a variety of storage options available, so you can find something that will work well with your style and needs.
One popular option is installing built-in cabinets or drawers. You can choose basic designs or go for more elaborate features, like hidden compartments or shelving that slides out from the wall. Another popular option is adding a wall of cupboards along one side of the kitchen. This provides plenty of storage space without taking up too much counter space.
2. Replace the Countertops or Floors With Granite
If you're considering a renovation that includes replacing your existing countertops or floors, consider installing new granite or tile instead of updating your existing countertops or floors.
New granite is a popular choice for many kitchens because it has high durability and looks great with any type of kitchen décor. This tile also offers many benefits, including its easy maintenance and versatility.
When selecting tile for your kitchen floor, consider the type of flooring you would like to have - ceramic, porcelain, hardwood, or laminate - so you can choose the right tiles that will look great with your existing flooring.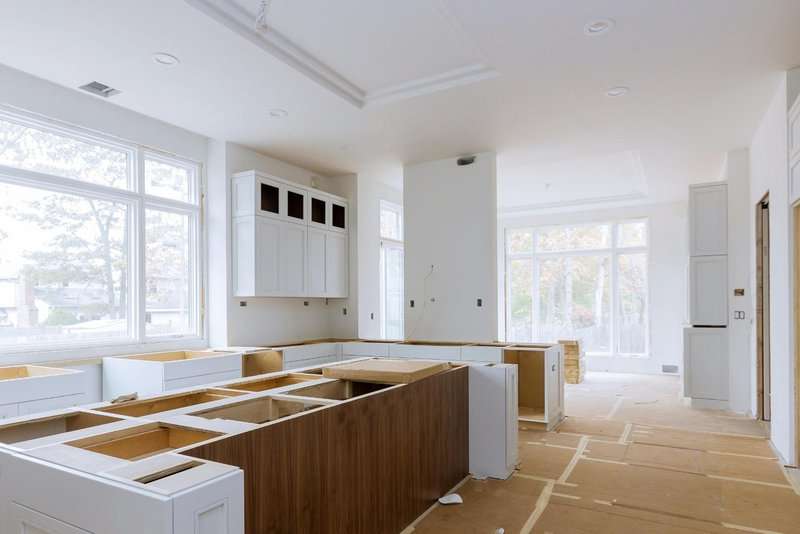 3. Update Your Appliances With New Models or a Different Style
Kitchen renovation ideas can include updating your appliances with new models or a different style. For example, if you're in the market for a new refrigerator, consider upgrading to a more energy-efficient model.
Alternatively, if you're happy with your current appliances but want to update the look of your kitchen, there are a number of different style options available.
For example, you could upgrade to stainless steel appliances or go for an updated look that incorporates natural materials like marble or granite. Whatever you choose, make sure that it fits well with the rest of your kitchen decor and layout.
4. Change Out Your Lighting Fixtures For a More Modern Look
Not only does good lighting add to the overall look and feel of your kitchen, but it can also help you cook more efficiently and safely.
One way to improve your kitchen's lighting is by installing recessed lights. Recessed lights sit below the countertop and provide a softer light that is better for cooking. They are also perfect for highlighting features in your kitchen, such as cabinets or appliances.
If you don't have enough space for recessed lights, another option is to install wall-mounted lights. These types of lights can be placed on either side of a cabinet or over an island countertop, providing plenty of light without taking up too much space.
5. Transform Your Kitchen Island Into a Breakfast Nook or Dining Space
Kitchen islands are often used as a space for cooking or dining, but they can also be transformed into a breakfast nook or dining area. If you have an empty kitchen island that you don't use, consider turning it into a seating area by adding a table and chairs. You could also add storage solutions, such as racks for cookware or utensils, to make this area more functional.
6. Add a New Backsplash or Tile Flooring to the Kitchen
A new backsplash or tile flooring can breathe new life into any kitchen. It can instantly make the space look updated and more modern while adding extra safety and hygiene benefits.
When it comes to choosing a design, there are a number of options to consider. Some kitchens may benefit from a more traditional tile design, while others may prefer something more contemporary or eclectic.
Whatever your preference, there are plenty of options available on the market today. If you're looking to update your kitchen without spending a lot of money, a backsplash or tile flooring is an affordable way to do just that.
7. Create a Functional Kitchen Garden
Kitchen renovation ideas always abound, but there are ways to go above and beyond with a functional kitchen garden. Not only will you be able to cook fresh produce in your kitchen, but you'll also get some exercise while tending to your plants.
Consider planting a variety of vegetables and fruits that can be used in recipes or eaten raw as part of your kitchen garden. Think about what you might need to buy in order to start planting, and factor that into your budget.
Top 7 Considerations When Renovating Your Kitchen
It is important to take into account the layout of the room and how you plan to use your kitchen. You'll also want to consider what kind of appliances you'll need and whether or not you want a modern or classic look. Once you have a better idea of what you want, consult with an expert to get started.
Here are some things to keep in mind when renovating your kitchen: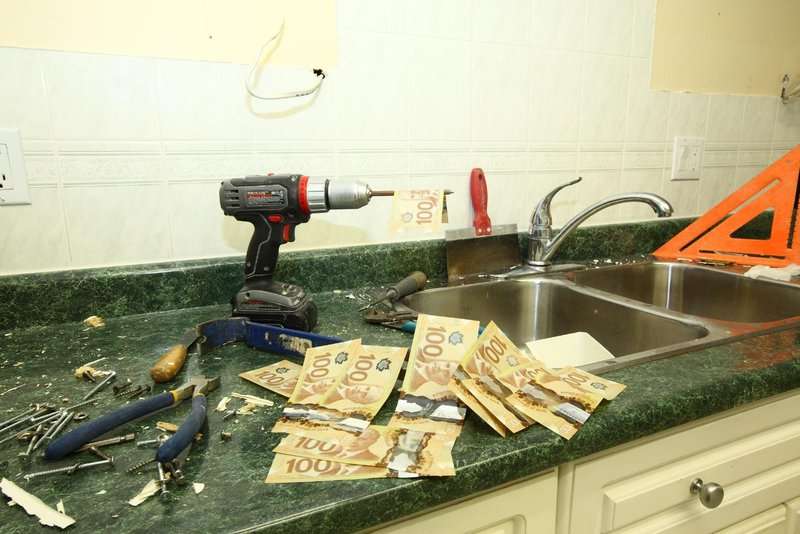 1. Size and Layout of Your Kitchen
Make sure that your kitchen is big enough for all of your cooking and baking needs, and that the layout is comfortable for you and your family.
2. Energy Efficiency
A well-designed kitchen can be an efficient space, using less energy than a typical room in the house. There are many ways to make a kitchen more efficient, from upgrading the appliances to installing insulation and weatherization.
3. Accessibility
Kitchens should be designed with accessibility in mind from the start so that everyone can use them easily and efficiently.
4. Safety
In any kitchen renovation, it is important to take into account the safety of everyone working in the space. There are many ways to safely renovate a kitchen without compromising safety. Be sure to contact a reputable contractor regarding this matter.
5. Budget
When planning a kitchen renovation, it's important to keep in mind the budget you have available. It's often easy to go overboard on features and materials, which can quickly add up.
6. Style
There is no wrong way to design a kitchen, as long as it features the right style for your home and your needs.
7. Comfort
A kitchen can be a very comfortable place to be, depending on the layout and design. It may be more comfortable and cozy for some people to cook and eat in an open, spacious kitchen, while others may prefer smaller spaces.
Conclusion
Whether you're looking for a new design, updates to your appliances, or a new way to use your kitchen, these kitchen renovation ideas will fit the bill. So get started on your renovation project today with Kitchen and Bath By Zeus! Contact Kitchen and Bath Contractors of Atlanta and you'll be able to enjoy your new kitchen in no time!