A kitchen backsplash is a great way to inject a bit of color, texture, and style into your cooking space. It can also serve as a great starting point for any renovations and remodels you may be planning on doing in the future. As a beginner, it can be daunting to choose the right kitchen backsplash. Should you stick with the classic tile subway or go for something modern and eye-catching? This blog post will provide creative and easy kitchen backsplash ideas for beginners that will help you figure out what type of kitchen backsplash is best for you.
Creative Kitchen Backsplash Ideas for Beginners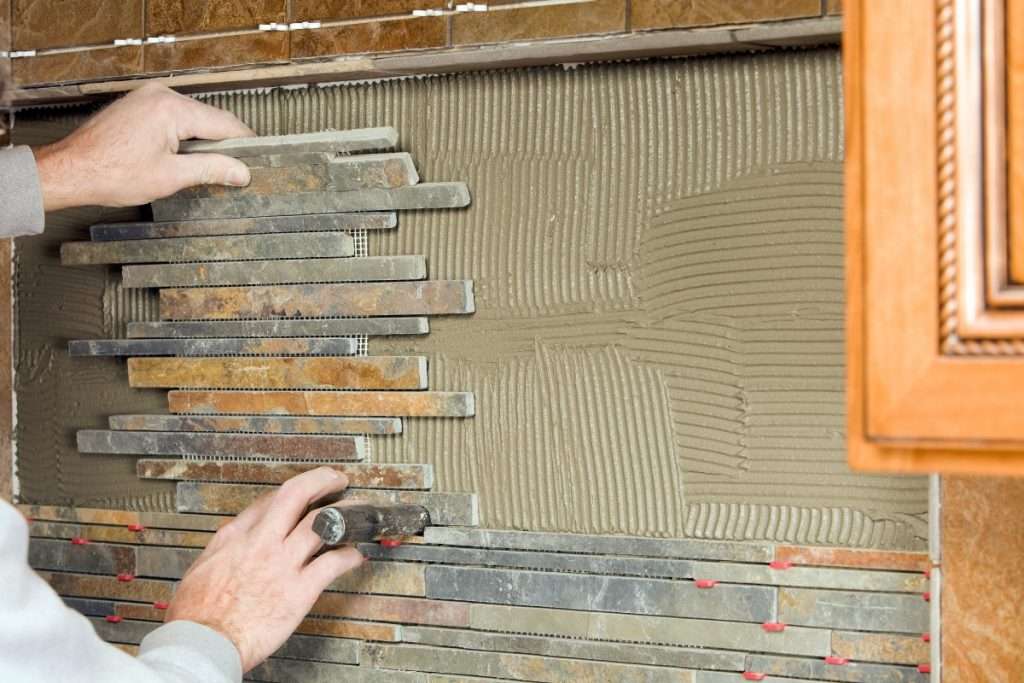 If you're looking for the perfect kitchen backsplash to give your cooking space a splash of color and texture, then you don't need to limit yourself to tiles! There are plenty of creative and easy kitchen backsplash ideas for beginners that can add a unique and stylish flair to your kitchen. From fun wallpapers to mosaic glass tiles, these creative backsplash ideas are ideal for those who want to create a personalized and original kitchen aesthetic.
Wallpaper Ideas
Wallpaper is a great way to add color and texture to your kitchen. Even better, it's also an easy kitchen backsplash idea for beginners! When choosing a wallpaper, you'll want to look for one that is moisture resistant, so that it can withstand the steam from cooking without sustaining damage.
For an interesting effect, you could opt for a patterned wallpaper in a complementary or contrasting hue to your kitchen walls. One other tip for using wallpaper for your kitchen backsplash: make sure the seams are properly sealed. You don't want any areas where water can seep behind the wallpaper and cause damage.
Another easy kitchen backsplash idea for beginners is temporary wallpaper. There are many gorgeous prints and designs on the market that can make a room feel more intimate and cozy. With temporary wallpaper, you get to experiment with patterns and colors before committing to anything long-term.
Install it on the wall and if you decide it isn't working, you can easily take it down and move on to something else. This makes it a great option for those who are just testing out their design style.
Mosaic Glass Tile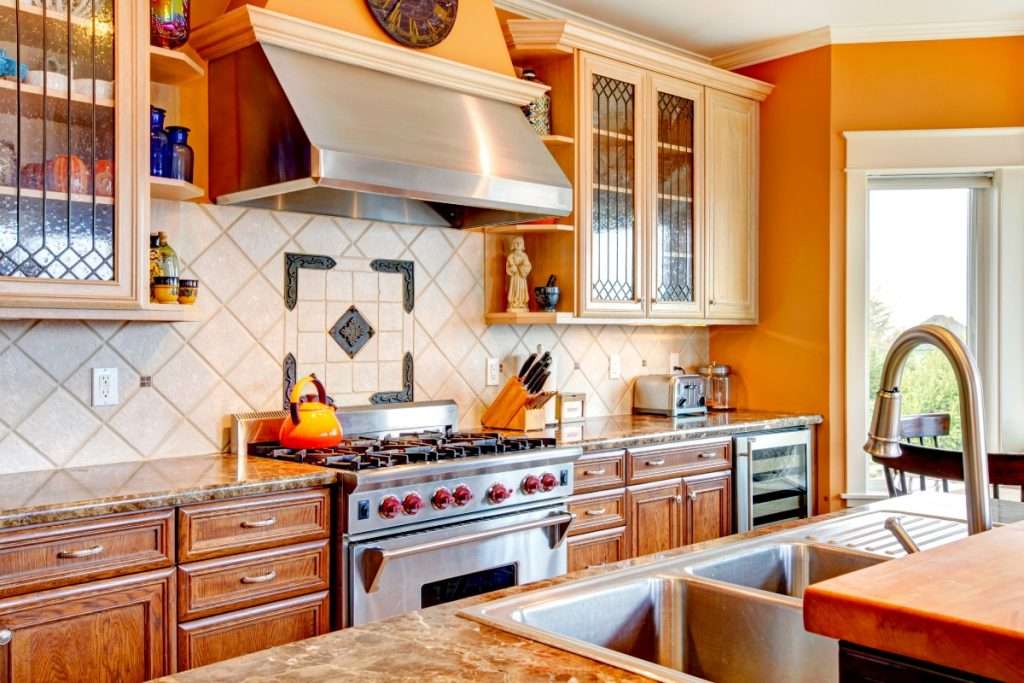 One of the most popular options for easy kitchen backsplash is mosaic glass tile. Mosaic glass tile provides a bright, sleek look to any kitchen, and is available in a variety of styles and sizes, making it versatile enough to fit any budget. In addition to its versatility, the glass is easy to clean and adds a unique texture to the space. When it comes to installation, mosaic tile can be installed over a wide range of materials including drywall, plywood, concrete, and brick, making it easy to customize your backsplash with whatever surface you're working with.
Reclaimed Wood
Reclaimed wood can add a unique, rustic and stylish look to your kitchen. This type of easy kitchen backsplash is perfect for those who want a one-of-a-kind design and to make a statement in the room. Reclaimed wood is also upcycled, sustainable, and eco-friendly. When using this material, you may have to do a bit of extra work, as it needs to be sanded, treated, and sealed before you can use it in your kitchen.
Once the wood has been sealed, you need to decide the shape, size and placement of the reclaimed wood boards. Planks are the most common design for a backsplash, although you can also consider a herringbone or chevron pattern for a more intricate design. If you want an easy way to install your kitchen backsplash, use a pre-made wooden mosaic tile kit, which comes in various sizes and shapes and can be easily attached to the wall.
Another way to use reclaimed wood for a kitchen backsplash is to create a framed board at the back of your stove. You can simply attach a few pieces of reclaimed wood together, put a frame around it, and install it behind the stove. This is an eye-catching design that adds a unique detail to your kitchen and creates the look of a feature wall.
If you are looking for a more low-maintenance easy kitchen backsplash, you can use reclaimed wood paneling. The panels come in various sizes and patterns and are extremely easy to install. You can also paint or stain them any color to match your kitchen decor. Once they have been installed, they only need to be wiped down with a damp cloth to clean, which makes them a perfect solution for busy kitchens. You can also stain the wood to give it a more rustic feel.
Stone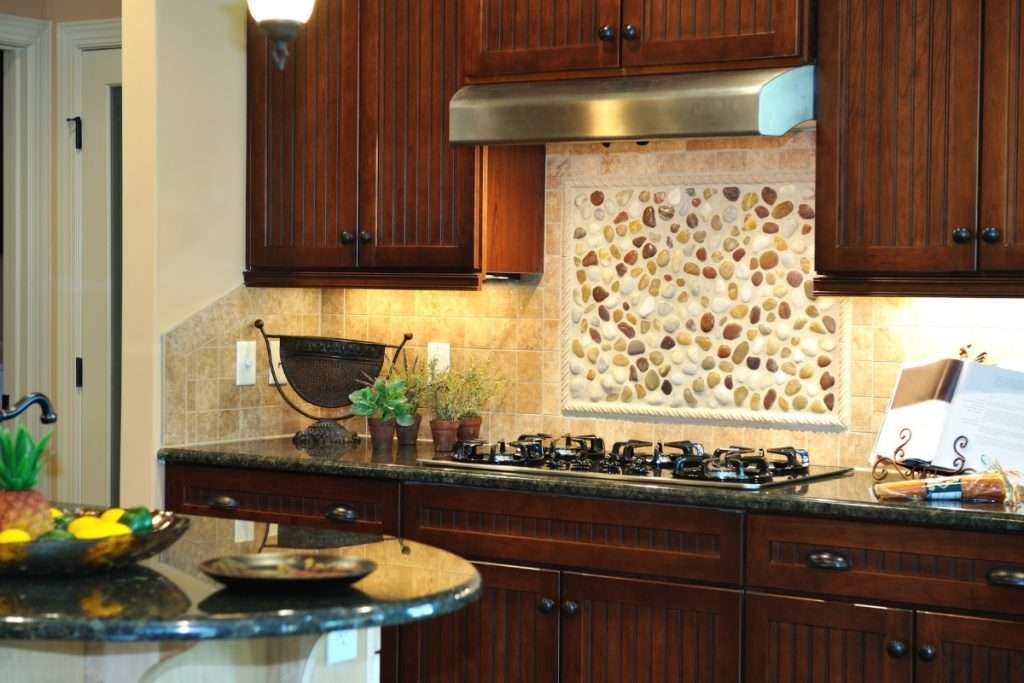 Stone is a great material to use when creating a kitchen backsplash. It has an elegant, natural look that can add instant texture and style to your kitchen. Popular options for a stone backsplash include marble, granite, and quartz, with each having its own characteristics and appeal. Marble has a luxurious, timeless look that creates a classic, sophisticated feel in the kitchen. Granite offers a unique, rustic look and is also incredibly durable. Quartz is a modern option that is extremely low-maintenance and is available in many colors and patterns.
Installing a stone backsplash can be a bit more challenging than some other materials, so it's important to understand what's involved. Begin by taking accurate measurements of your backsplash area and purchasing the appropriate amount of material. Before installing, double-check that your surface is completely level and clean.
For a seamless finish, use special sealant and grout between the stones. When it comes to maintenance, a basic stone cleaner should do the trick. For an easy kitchen backsplash that requires little effort, stone is an excellent best option.
Marble Slabs
Marble slabs are a classic and chic way to spruce up the look of your kitchen backsplash. They bring an air of elegance and sophistication to any kitchen, yet are surprisingly easy to install. Marble comes in a wide variety of colors and patterns, making it easy to find a design to fit your kitchen's aesthetic.
When it comes to installation, you'll want to make sure you have the right tools for the job. A wet saw, tilesaw, or diamond blade circular saw are all viable options depending on the size of the slabs you plan to use. You'll also need construction adhesive, spacers, and grout to complete the process.
Once you have all the materials, start by using spacers to measure out the area where you will be installing the marble. Use a level and straight edge to ensure accuracy when marking the area. You can then cut the slabs to fit the space with a wet saw or tilesaw, being sure to wear proper eyewear and hearing protection.
To adhere the slabs to the wall, spread construction adhesive on the back sides of the marble and press them into place. Use a damp cloth to wipe away any adhesive that squeezes out. After the adhesive has set, fill the gaps between the slabs with grout and use a damp cloth to wipe away any excess.
Overall, marble slabs are an affordable and easy kitchen backsplash option for beginners. With the right tools and supplies, you can create a stunning and timeless look for your kitchen.
Wrapping Up: Easy Kitchen Backsplash Ideas to Bring Your Kitchen's Look Together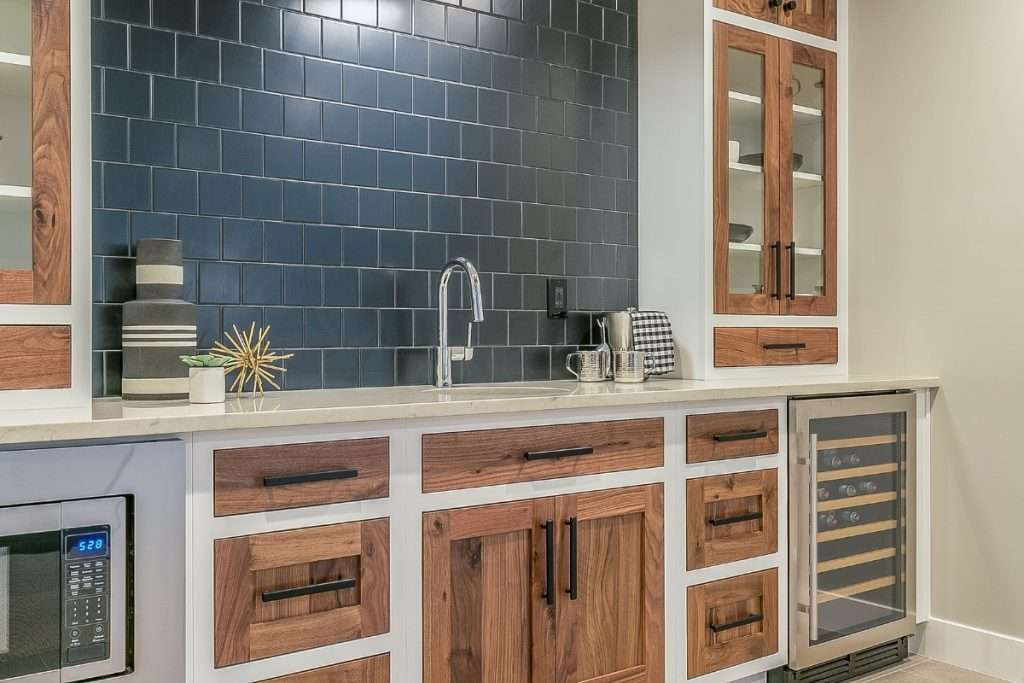 Creating a kitchen backsplash is an easy way to give your kitchen a quick, affordable facelift. Whether you're looking for something simple, like ceramic tile, or something more creative and daring, like mosaic tile or an upcycled piece of metal or glass, there are plenty of easy kitchen backsplash options available.
A kitchen backsplash is also a great way to showcase your personal style and can even tie the whole room together. With a few simple tools and some basic instructions, anyone can create a unique and beautiful kitchen backsplash. Whether you opt for a classic, traditional look or a more modern, funky design, your kitchen backsplash will be a great addition to your home.
Finally, don't forget that the ultimate goal of creating a kitchen backsplash is to make your kitchen a place you love to be. With a bit of creativity and easy kitchen backsplash ideas, you can make your kitchen look amazing, just the way you want it. If you're looking for some easy, yet effective ways to make your kitchen look and function the way you want it to, Kitchen and Bath by Zeus is here for you!
Our team of professionals will work closely with you to make sure that you have the kitchen of your dreams. We have a range of kitchen remodeling services that can take care of something as simple as a kitchen backsplash installation to projects as large as a full kitchen remodel to get your kitchen looking and working the way that you want it to. Give us a call at 404-602-2668 and find out what we can do for you and your home today!